Home
/
Health & Science
Hospitals risk blood shortage for lack of bags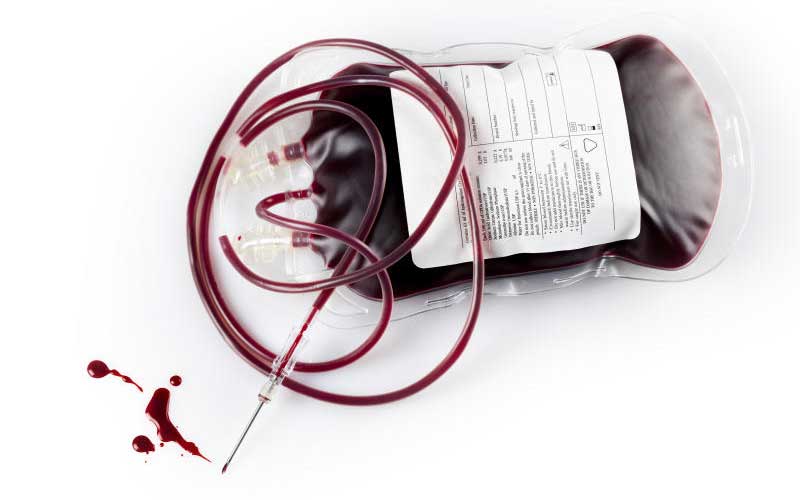 Hospitals in several South Rift counties are facing a crisis following a shortage of blood bags.
Rift Valley Provincial General Hospital in-charge Joseph Mburu said they had set aside Sh300,000 to buy bags this month. One blood bag costs Sh300.
"The shortage of blood bags is affecting blood transfusion and it has forced respective hospitals to fund the programme that is a national function," Dr Mburu said.
He said the shortage was the result of withdrawal of the US government from funding the country's blood-related services.
Between 2004 and 2018, the US President's Emergency Plan for Aids Relief (Pepfar) allocated Sh7.25 billion towards the blood donation programme.
The doctor said after collecting blood, they handed over blood bags to the South Rift Kenya National Blood Transfusion Service (KNBTS) for screening and processing.
In Bomet County, a medic warned that the shortage could paralyse the blood collection exercise.
"There is no allocation of money for a blood drive and the situation is getting dire," said Ronald Kibet.
He added: "We are buying blood bags in smaller quantities using county emergency funds, but I cannot state the amount because we are only doing mini-collections."
An official at the Eldama Ravine Sub-county Hospital in Baringo County warned that the shortage was affecting service delivery.
"We pick our blood from KNBTS in Nakuru, but the supply has not been consistent," said the official, who requested anonymity because he is not authorised to speak to the Press on the matter.
When The Standard contacted KNBTS public relations officer Joseph Kamotho, he declined to comment on the blood bags' shortage.
Related Topics