Home
/
Health & Science
Construction of Sh1 billion cancer centre underway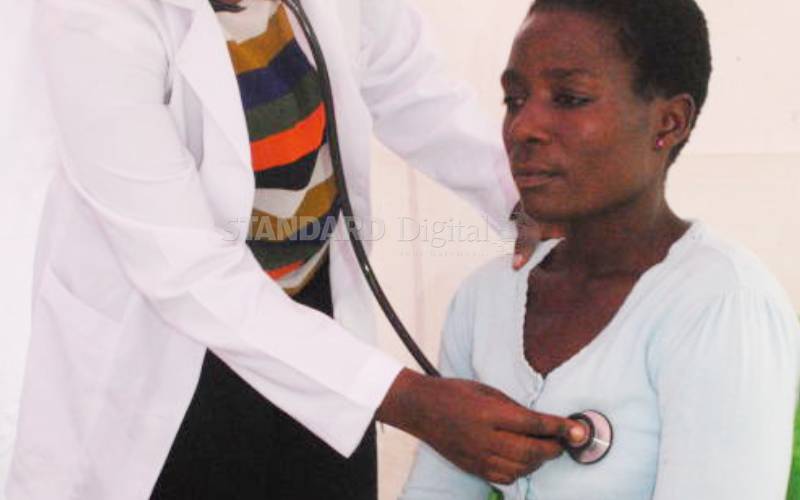 Uasin Gishu County will soon boast of a Sh1 billion cancer centre that is being built by the Mediheal Group of Hospitals.
Construction has already started, and according to Joe Kirwa, the Business Development General Manager at Mediheal, the facility will be ready in 18 months.
Speaking in Kakamega yesterday during a free medical camp, Mr Kirwa said the centre will offer comprehensive management of different types of cancers under one roof.
Travelling abroad
"Kenyans will no longer be travelling to the United Kingdom or India to get specialised cancer treatment. We will be treating them here in Kenya," said Kirwa.
He revealed that Mediheal has partnered with Varian Medical Systems, a US-based hospital which develops medical devices, to help treat cancer locally.
Kirwa also said the national and county governments have offered to help in seeing that the hospital is completed on time.
He averred that Mediheal is now undertaking liver transplants, making it the second hospital in the country after Kenyatta National Hospital, to undertake the operation.
According to Kirwa, a liver transplant is an operation carried out to remove a diseased or damaged liver and have it replaced with a healthy one from a donor.
Currently, patients spend at least Sh9 million to undergo a liver transplant abroad.
"We have already undertaken 52 liver transplants since April this year, and all the patients are in a stable condition," Kirwa said.
"One person can donate a liver to two patients who are in need of a transplant. When you donate a liver, it grows back to normal size in a process called regeneration after two years," said Kirwa.
In Africa, only Egypt and South Africa have a capacity to handle liver transplants.
Pneumonia problem
Lorna Kimetto, a medic at the facility who was the team leader during the medical camp, said from the four medical camps they had conducted in Western region, pneumonia is one of the most common infections.
Ms Kimetto said the disease is prevalent especially among young children.
Arthritis, infertility, asthma and chest complications were also identified as other leading medical concerns.
"We are urging county governments from Western region to invest heavily in containing these diseases. They are killing many people. They are manageable conditions which can be treated and many lives saved," said Kimetto.
Related Topics