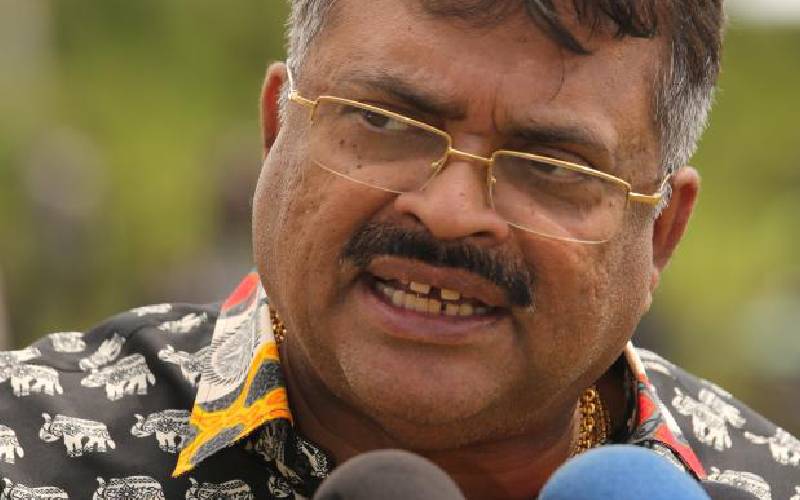 Patients may soon be barred from flying abroad for medical attention unless it is absolutely necessary to do so, if a new Bill is passed into law. The Health Amendment Bill, 2019 proposes that patients only be referred for treatment outside the country if there is sufficient evidence that local hospitals lack the capacity to handle the medical condition. According to the proposed Bill sponsored by Kesses MP Swarup Mishra (pictured), the Health Cabinet Secretary will be required to develop policy guidelines on the mechanisms for referrals of patients to health institutions abroad.
SEE ALSO: We are wiser 100 days and 123 deaths later - Kagwe
"The policy guidelines shall ensure that adequate measures are taken to establish whether the health institutions to which a patient is referred outside the country possess the adequate health equipment and health personnel," reads the Bill that awaits formal introduction in the House. Hundreds of Kenyans fly out to seek medical attention for chronic illnesses such as cancer, with India being the country of choice for many.
Inadequately equipped
Speaking to
The Standard
, the Kesses MP, who is also a medical doctor and runs health facilities, said some of the hospitals patients were referred to abroad were inadequately equipped. Dr Mishra said some rogue medics had established working relationships with foreign hospitals to refer patients to facilities even for ailments that could be treated locally. "Treatment abroad is not cheap. A kidney transplant in Kenya is Sh1 million, half of which is paid by National Hospital Insurance Fund (NHIF). Abroad you will be charged two to five times for the same procedure," he said.
SEE ALSO: State to review rules on Covid-19 tests after recent WHO findings
The proposed law suggests consultations and collaborations by the Ministry of Health, the Kenya Medical Practitioners and Dentists Board, NHIF and the Kenyan envoy of the country a patient is referred to before they are flown out.