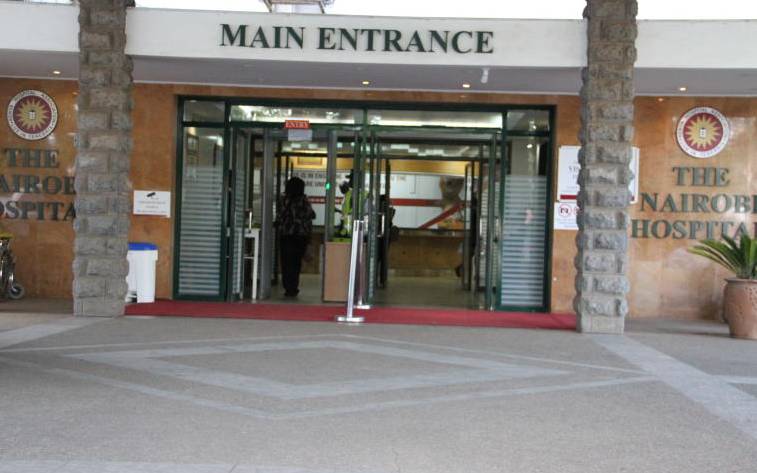 Health & Science
Source says the hospital now buys food from outside for its staff, unlike before when it was prepared in house.
Details have emerged of how cholera found its way into Kenya's premier private hospital, killing one member of staff this week. According to a hospital staffer who requested not to be named, the disease came from food that was brought in from outside. The source said food for the staff used to be prepared in the hospital's own kitchen. But this was stopped on April 2 and the hospital started outsourcing food for its staff. The family of John Akumu, the staff member who succumbed to the disease on Tuesday, insists he contracted the disease at the hospital and not in Umoja estate where they live.
SEE ALSO: New hospital order to beat corona fears
"Its not true that my husband was sick with cholera, he got it from the hospital. I have been here at Umoja since last year September and I have not heard of such cases. "There is a meeting tomorrow with the hospital that will give us the way forward because we have some misunderstanding on the cause of his death," said Jackline Onyango, Akumu's wife. Our source said Akumu went to the staff clinic when he reported for duty from his house. "The late member of staff complained of severe diarrhoea and headache. He tested positive for cholera but was left to go home and the situation became worse," said the staffer. Akumu reported back and was admitted at St Francis Ward in the hospital and put on a drip, but it was too late.
SEE ALSO: Villages 'worst hit' by Cholera outbreak
The hospital has been flip flopping on the matter. On Wednesday, it confirmed eight staff members were affected but denied there was an outbreak of the disease in the premises. By Thursday, 52 cases had been confirmed, according to the hospital's communications officer, Tom Simba.
Upsurge of cases
"There is an upsurge of cholera cases in the county of Nairobi. We have had several cases admitted to our hospital. Unfortunately, we had eight staff affected. There is no outbreak of cholera in the Nairobi Hospital," Simba said in a statement. Further reports say the number had risen to 62 by Thursday evening and this includes four Huduma Namba clerks who were registering the hospital's staff. They are are currently admitted in the hospital.
SEE ALSO: County treats wells to curb cholera
Kilimani Assistant County Commissioner, Ms Zulekha, said the four clerks complained of stomach pains and when they were taken for a check-up, they tested positive for cholera, forcing the hospital to admit them. Sources said among those admitted are the eight hospital employees who work in the staff canteen. The hospital's cafeteria was closed indefinitely as the management battled to contain the disease. Yesterday, Simba said: The current status is the hospital has seven patients admitted with cholera and they are stable and will be ready for discharge within the next 24 hours. The safety and well-being of our patients, staff and their families is paramount. To this end, we want to reassure all that measures are in place to ensure their well-being in all or facilities." Another source claimed 14 patients were admitted in Pioneer Ward (two), MCF (two), St David (seven) and St Francis (three).
SEE ALSO: Health Watch: Kenya records 80 Covid-19 cases as Cholera claims lives