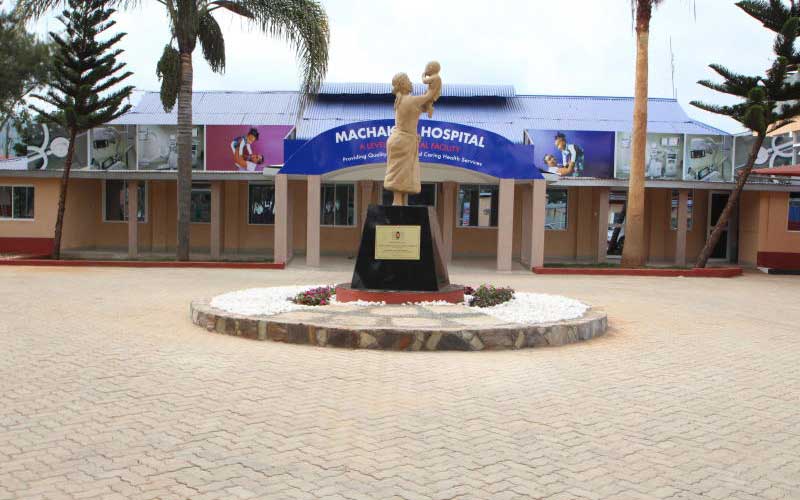 Kenya will partner with Thailand in four key areas in its bid to roll out Universal Health Coverage (UHC).
The two countries have signed a memorandum of understanding that will run between 2019 and 2021.
The government is currently running the UHC programme on a pilot phase in four counties: Kisumu, Nyeri, Machakos and Isiolo.
The four areas are: -
Health Technology Assessment(HTA) - This is a system used in Thailand that will assist Kenya in making sound decision for the health sector as explained by Health Cabinet Secretary Sicily Kariuki. Instead of facilities or counties just allocating cash to purchase new equipment for example CT scans, there has to be a research or data used to justify the purchase. Is it really what the county or hospital needs? What is the immediate health needs of the people?
Capacity Building - This should help in strengthening of health systems and will include short courses where Kenyan will be facilitated to study in Thailand and vice versa. The courses will include apprenticeship, short courses and masters in various fields or healthcare management and administration.
Human Resource for health - The MoU will asssit Kenya to realise its gaps in human resource and how to fill them. Questions to be answered in this area are –what are the current disease burdens, in which areas and how can the government find specialists or medics to tackle the areas. CS Kariuki has noted that the burden of Non Communicable Diseases(NCDs) is one of the challenges in achieving UHC. Cancer is one of the NCDs ravaging the country with 33,000 deaths and up to 40,000 new cases annually, yet Kenya has just 128 radiologists specialized in oncology.
Insurance Scheme - Kenya seeks to learn how Thailand has managed to run its national insurance scheme dubbed National Health Security Office(NHSO) and equivalent of National Hospital Insurance Fund(NHIF). CS Kariuki has already formed a committee which will come up with a raft of recommendations that should informs reforms in NHIF.