Gatonye Gathura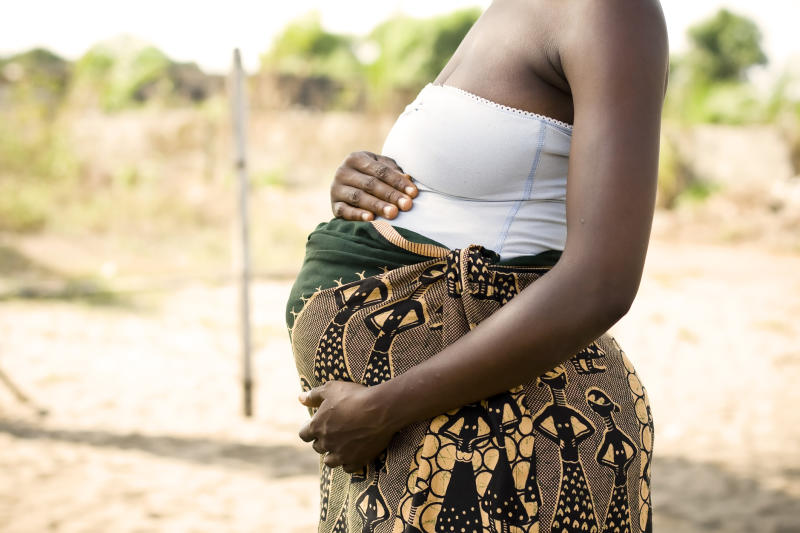 The country will need Sh2 billion worth of contraceptives annually to bring down the runaway rate of teen pregnancies.
But if Kenyans are not going to provide contraceptives to their school children, the US based Guttmacher Institute says they will need Sh11.5 billion annually to care for the young mothers and their newborns.
If Kenyans were to religiously meet all the contraceptives needs for the girls aged 15-19, the institute says teen pregnancies would drop from 218,000 to 58,000 annually.
A cost estimate of teen contraceptives requirements in Kenya published last week (February 19 2019) by Guttmacher says the country has the capacity to dramatically reduce teenpregnancies.
Huge differences
But huge differences exist between competing agencies and interest groups on how to curb runaway teen pregnancies in the country.
For example, the largely 'anti-contraceptives for students,' Ministry of Education has threatened to arrest parents who fail to report underage pregnancies to the police.
"We shall arrest anybody, including the parents, who engage in backroom deals while they compromise the future of their children," says education Principal Secretary Belio Kipsang.
The CS for Interior Fred Matiangi has also warned chiefs and their assistants of dire consequences if found not acting against teen pregnancies and early marriages.
The Ministry of Health in its National Adolescent Sexual and Reproductive Health Policy 2015 advocates for comprehensive sex education for 10 to 19 year olds including access to contraceptives.
Closely allied to the Ministry of Health position are pro-contraceptives NGOs and donors advocating for comprehensive sex education in schools and access to contraceptives.
Last year in a study involving 78 schools in Kenya, Guttmatcher Institute concluded that the kind of sex education being offered to students did not go far enough.
The curricula it said were weak, emphasising on abstinence but lacking in the access to abortion, condoms and information on contraceptives.
But the Ministry of Education says their curriculum is good enough: "Our curriculum tackles all the stages of growth from tender age to adolescence," Dr Julius Jwan, director Kenya Institute of Curriculum Development (KICD) said recently.
Jwani was responding to reports in January that a none-KICD approved sex education curricula had been introduced in some schools in Kenya.
The ministry, he said was investigating over 50 schools in Nairobi, Kakamega, Bungoma, Siaya, Homa Bay, Kisumu and Kajiado that had introduced the illicit curriculum.
Blowing the whistle on the illicit curriculum in January the local branch of the Spain headquartered rights group CitizenGo said the teaching was promoting abortion, condoms, homosexuality and contraceptives for children.
But even more aggressive is the Right Here Right Now (RHRN-KE); a group of 13 organisations campainging for the rights of children to be allowed to make own sexuality decicions.
The RHRN-KE group, funded by the Netherlands government wants comprehensive sex education where school children do not require parental approval to access contraceptives.
Members of the RHRN-KE include the Kenya Human Rights Commission, Family Health Options Kenya, Gay and Lesbian Coalition of Kenya, Nyanza Rift Valley Western LGBTI Network–Kenya among others.
Reduced funding
On the extreme end opposing contraceptives in schools and promoting abstinence are the powerful forces of the Catholic Church and the US President Donald Trump.
Last year the Catholic Church in an evaluation report of its HIV prevention programme anchored on sex abstinence in its 5,821 primary schools said it had shown positive returns.
"Participating youth had committed to abstaining from premarital sex," said the report by the Kenya Conference of Catholic Bishops and several US universities.
Notable about the evaluation study, was that it had been funded by the US President's Emergency Plan for AIDS Relief (PEPFAR) and CDC/Kenya, an unlikely event during President Barack Obama's Democratic administration.
It is during the Obama administration that the push for gay rights and adolescent sex rights were well funded and aggressively pursued in Africa mainly under the guise of HIV control.
The Republican administration of Trump has since reduced funding to groups advocating for abortion and other liberal sexual rights.
Last Friday the Trump administration announced it will bar organisations that provide abortion referrals from receiving federal family planning money.
Nime Chill
The move while domestic could strip millions of dollars from organisations such as Planned Parenthood and direct it toward faith-based, anti-abortion groups. This suggests during Trump's presidency Kenyans are likely to see more programmes advocating abstinence as opposed to the promotion of contraceptives in local schools.
Kenyans may remember the popular 'Nime Chill' abstinence campaign of the 2004 funded by US Republican President George Bush.