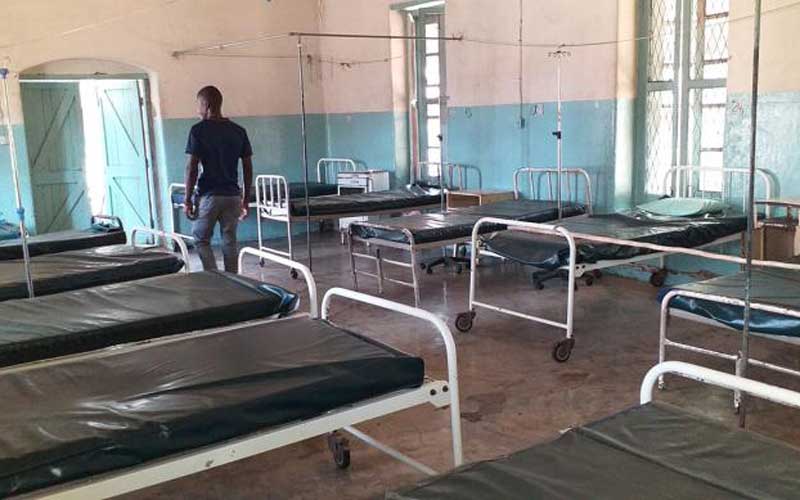 Health & Science
MPs warn that counties don't have the finances to manage key sector.
Two legislators in Nyeri County want the State to consider reviewing the Constitution to revert the management of health services to the national government. Nyeri Senator Ephraim Maina and Mathira MP Rigathi Gachagua said devolution of healthcare had failed, given the deteriorating condition of hospitals, drug shortages and frequent labour unrests. "My opinion is that health should have remained in the national government, just like finance, security and education. You cannot tackle the health of a nation through small units called counties," Mr Maina said. Mr Gachagua said there was a need to review the health policy so that Level 4 and 5 hospitals are managed by the national government while county governments are left to manage health centres and dispensaries. The leaders' remarks came as a nurses' strike entered its second week today. The nurses are agitating for the honouring of an agreement their union entered into with the Council of Governors (CoG) and Ministry of Health officials on November 2, 2017.
SEE ALSO: Amend law to give counties more money, Ottichilo urges
The nurses are demanding an increase of Sh10,000 in their nursing service allowance and Sh15,000 in uniform allowance, which is to be effected in financial years 2018/19, 2019/20, 2020/21. This will cumulatively bring their allowances to Sh135,000 annually by June 2021, which according to SRC, will cost the Government an extra Sh3.4 billion. Separately, SRC has told governors not to pay striking nurses their allowances outside the specified salaries system used to remunerate public servants. The Salaries and Remuneration Commission (SRC) said any governor who paid up would be in breach of the Public Finance Management Act and would be held culpable once an audit was done. "Consequently, any payment without or against SRC's advice is illegal," SRC Chairperson Lynn Mengich warned in a letter addressed to CoG Chairman Wycliffe Oparanya. Nairobi, Kwale, Machakos and Migori are the only counties that have paid their nurses. While some have opted to directly deposit the cash in the nurses' bank accounts, others are using payment vouchers.
SEE ALSO: State puts county bloc plans on ice
Elsewhere, Busia Governor Sospeter Ojaamong has asked nurses to shelve their strike planned for February 18. Speaking when he attended a service at Stephen's ACK in Busia town yesterday, Mr Ojaamong said SRC had not approved the county's plan to pay the nurses. "My government has always paid medics and nurses on time and we would like to continue that way, but within the proper legal framework." In West Pokot, residents have turned to traditional healers after health services were paralysed last week. Margaret Lotam, a herbalist in Nasokol along the Makutano-Kacheliba road, said she had been getting 10 to 15 patients daily since the strike started.
SEE ALSO: Institute wants Sh50b revolving fund for housing recovery
"Before treatment we agree on the charges with the patient. For instance, while treating epilepsy the patient makes a down payment of Sh5,000 then after they get healed, they pay Sh20,000. For malaria treatment, I charge Sh1,500. Many believe in my medicine because they get healed," she said.
Down payment
Esther Lokitale, another herbalist at Makutano town market, said many patients visited private hospitals, where they were examined, but still ended up at her doorstep to buy cheaper medicinal herbs.
[Allan Mungai, Ignatius Odanga, Irissheel Shanzu and Graham Kajilwa]