Home
/
Health & Science
County rolls out family planning
Health & ScienceBy Osinde Obare | Sun,Nov 18 2018 13:02:00 UTC | 2 min read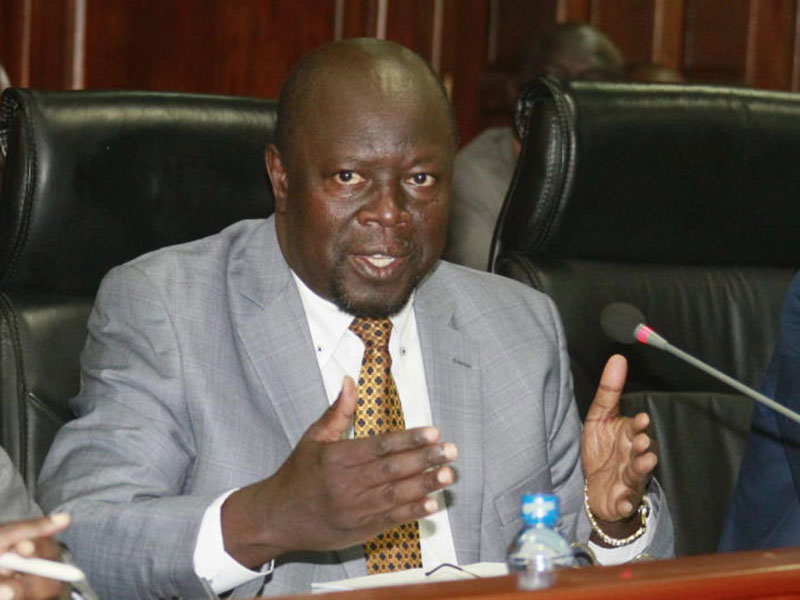 The Trans Nzoia County government has launched a programme aimed at reducing unwanted and teenage pregnancies, and improving health care.
Unveiling the plan on Thursday, Trans Nzoia Governor Patrick Khaemba's wife Lydia urged men to take active part in family planning to ensure stable and sustainable families.
The initiative is being carried out by the county in partnership with the German Foundation for World Population.
"The prevalence rate of teenage pregnancies in the county is alarming, and this exposes young girls to sexually transmitted infections," said Mrs Khaemba.
Speaking during the launch, Mrs. Khaemba expressed concerns over an increase in teenage pregnancies in the county and urged stakeholders to come up with a formula that will contain the vice in favour of girl child education.
"It is worrying that the high number of teenage girls have fallen victim of sexual defilement and forced to drop out of school," noted Mrs Khaemba.
She argued that the vice is escalating as a result of decay in moral standards as parents and guardians fail to bring up daughters in the right manner.
"Let us not expose our children to negative social media. It is contributing to moral decay and I'm challenging parents to take up responsibility of talking to their daughters about the dangers of sex," she said.
County Executive Member of Health Christine Tanguli discouraged retrogressive practices and urged parents to be open with their daughters.
"Let us do away with retrogressive myths and start bringing our daughters in the best way. Informed girls are more cautious on sex," she urged.
The North Rift regional population coordinator Moses Ouma decried a low number of healthcare service providers that offer family planning services in the County.
"There is need for an increase in the provision of health services within this region to ensure there are high rates of sensitization that will inform the need for population control," said Mr. Ouma.
DSW's North Rift advocacy officer Mark Wanjohi said it is prudent for county governments to give more attention to population control since its key in the planning stage in relation to resource allocation.
"We encourage county governments to effectively roll out population control measures. Quality service delivery is dependent on the population of residents within a specified administrative region," said Wanjohi.
Related Topics