Home
/
Health & Science
Newborns at KNH face risks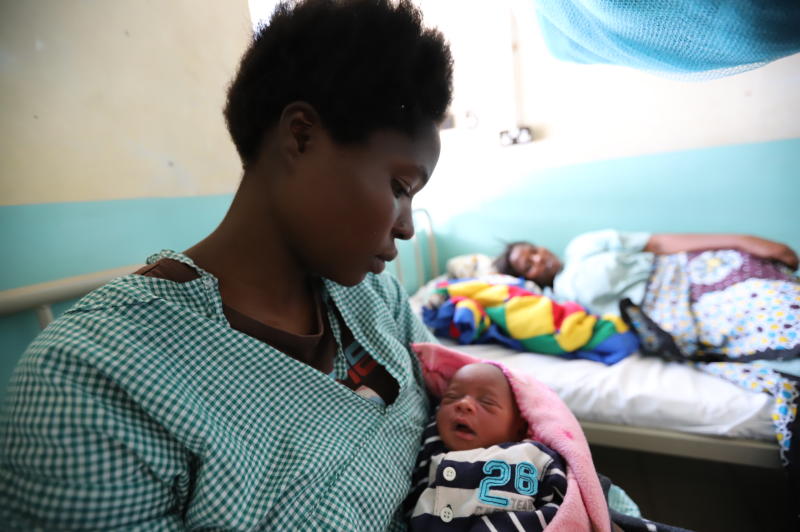 Newborns at Kenyatta National Hospital are 33 times likely to die, according to the facility's records.
The statistics covering the period until end of October 2017 show that a third of babies born at the biggest referral hospital in the region died within the first 28 days of birth.
Nationally, about 10,241 newborns died between November last year and October 31, translating to a mortality rate of below 1 per cent. There were over one million live births during that period.
Babies who have to be placed in incubators till they attain maturity and gain the requisite weight at KNH face the highest risk, the data shows.
Urgent interventions
Medics expressed concern that too many babies were being lost and called for intervention. The world commemorates the Preterm Day today.
At KNH, about half of babies born prematurely do not survive. Limited facilities have served to compound the situation.
These include babies born before attaining 37 weeks. Each baby is generally expected to be kept alone in an incubator. However, the situation is so dire at KNH that up to five babies are crammed in one incubator, exposing them to cross-infections and death.
The Government is making efforts to attain universal health care and hopes to enhance access to medical services and response to emergencies.
Fresh admissions
On Monday last week, there were seven fresh admissions to KNH's neonatal ward where 100 infants were listed as "very sick".
Within 24 hours, three died. Health officials who did not wish to be named described the week as "very good" because congestion in the ward was not as bad as it usually was.
The Standard has obtained photos of five babies cramped into a single incubator.
"The mortality rate here is 50 per cent. It is very bad," said one of the medics.
Malaria, meningitis, HIV and pulmonary tuberculosis are among the medical conditions that premature newborns suffer from. They are all managed differently.
Peter Masinde, KNH's Director for Clinical Services, did not dispute the alarming mortality rates but blamed the situation on the lower-level facilities from which patients were referred. Many babies could be saved if mothers went to KNH in good time, he said.
"We have limited space but we don't turn away the mothers and babies referred to us," he said.
Related Topics