Home
/
Health & Science
Rise in HIV/Aids infection among youth shocking: CS Kariuki
Health & ScienceBy Cyrus Ombati | Sun,Sep 02 2018 13:22:03 UTC | 3 min read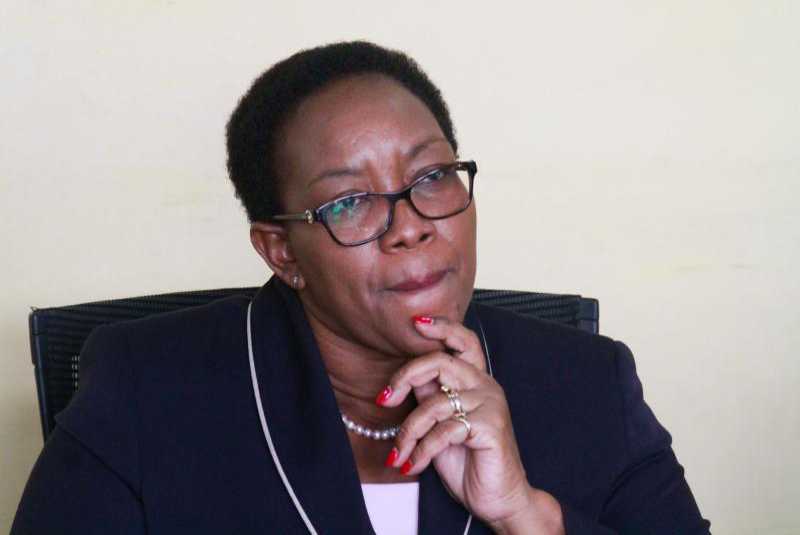 The government has raised concern over the increase in new HIV infections among the adolescents and the youth terming it a drawback in the fight against the disease.
Health Cabinet Secretary for Health Ms Sicily Kariuki noted that, as it stands, over 40 percent of all new infections occur among those aged 15-24 years.
She said the 2018 Global Progress Report by UNAIDS confirms that attainment of 90:90:90 targets by 2020 may be an uphill task if interventions are not scaled where new infections and stigma levels are concerned.
She also expressed concern over funding urging a relook at the financing models to ensure a sustained resource base for HIV and AIDS response.
Ms Kariuki made the remarks in a speech read of her behalf by the Chief Administrative Secretary at the Ministry of Health Dr Rashid Aman during the occasion to celebrate the 10th Anniversary of AHF Kenya.
AHF Kenya is the leading NGO is working in the HIV/Aids sector in areas of treatment, testing, condoms programming and advocacy.
She said Kenya has made deliberate efforts towards HIV Prevention over the past decade- from embracing of biomedical approaches including Test and Start strategies, Condom programing, and high impact interventions towards the elimination of Mother to Child HIV and Syphilis transmission.
Kariuki said the efforts are well demonstrated by initiatives such as the Linda Mama program, the First Lady's Beyond Zero Campaign and the five-year National HIV control strategic plans, among others.
The CS said her ministry has a robust repository of information, well documented key lessons learnt and great expertise that if used well, will leverage on our attainment of UHC.
"We have invested in reforms of the National Health Insurance Fund and seek to provide financial cover for those infected by HIV and AIDS. To boast of universal health coverage demands that we adequately and practically offer requisite HIV services to the infected,'' she said.
She said the war on HIV and AIDS will also be won by among other strategies, ensuring that evidence-based interventions are what we propagate.
She noted that not everyone who should be on ARVs is currently on it and there was need to move faster in identifying and providing antiretroviral therapy for 90 percent of those diagnosed.
AHF Kenya chairman Amb (Dr) Stephen Ndung'u Karau said the NGO is currently treating over 51,000 Kenyans, has tested over 3 million Kenyans and distributed 18 million condoms all for free.
He said AHF Kenya has enjoyed good partnerships with both levels of government and is happy to contribute towards the Big 4 Agenda where the government seeks to provide universal health for all Kenyans.
Dr Karau said AHF Kenya would continue to offer excellent services and work closely with relevant government agencies like National Aids Control Council (NACC), NASCOP and the civil society to reduce the HIV/Aids spread.
"This is remarkable progress we have achieved in the short ten years. We will continue working with our partners and all stakeholders to ensure that we achieve the country HIV/Aids goals,'' said Dr Karau.
AHF started its operations in 2007 and officially registered under the NGO's Act in June 2008 and collaborates with the Kenyan government, partner Institutions and civil society to provide HIV Prevention, Care and Treatment within Kenya.
Related Topics