Home
/
Health & Science
Moi launches hospital's pioneer weight loss surgery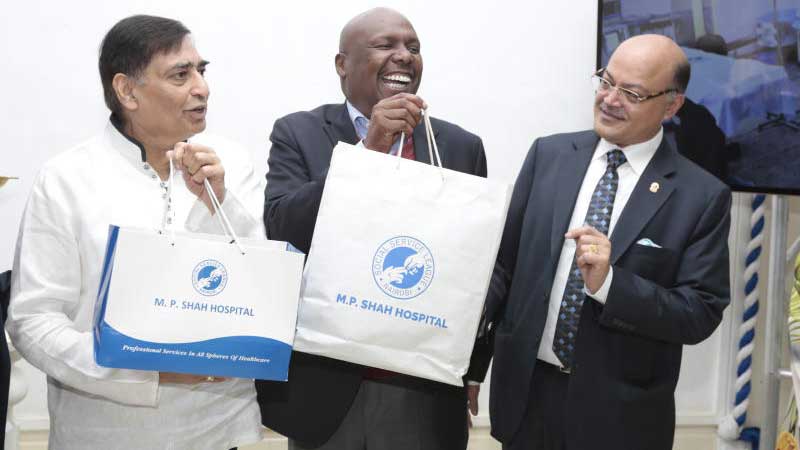 Obese people can now undergo surgeries that can help them lose weight at a local hospital.
MP Shah Hospital yesterday launched laparoscopic and bariatric surgeries.
The bariatric surgery will cost between Sh800,000 and Sh1 million.
Speaking during the launch in Nairobi yesterday, MP Shah Chief Operating Officer Toseef Din said obesity was a global problem, and that performing the surgeries would save Kenyans from travelling abroad for the same.
"We remain focused in keeping up with technological advancements in healthcare and we are looking to provide the surgeries at affordable rates," she said.
Prior to the launch, the hospital had carried out five bariatric surgeries so far.
Head of surgery Navin Raina said 50 per cent of world population would be obese by 2020, and there was need to put measures in place to address the problem.
Baringo Senator Gideon Moi, who launched the programme, praised the hospital for being in the forefront of healthcare advancement for the past 80 years.
He termed the programme a proactive move.
"The current forecast suggests that by 2033, non-communicable diseases will overtake communicable diseases as the number one killer of Kenyans.
"The country's healthcare system must be prepared to tackle these emerging issues and this is a crucial step in ensuring we are indeed prepared," he said.
Related Topics