Home
/
Health & Science
Mailu: We will not pay doctors working as lecturers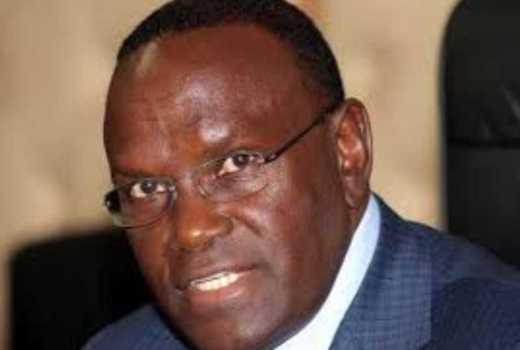 No specialised doctor working as a lecturer will receive risk or emergency allowance from the Government, the ministry of health has declared.
The Government, through the Ministry of Health has made it clear that the demands levelled by the 600 specialists over the allowances do not fall under their domain but that of the Ministry of Education.
In a statement, the Dr Cleopa Mailu led Ministry said the Return to Work Formula (RTWF) which the specialists are arguing on was meant to benefit actual medics in the two levels of government: National and counties.
This also included the signed Collective Bargaining Agreement (CBA) that will also improve further the doctors and dentists pay package.
"Lecturers in medical schools are not party to the CBA and we advise that they raise their concerns with their own union to their respective employers (University Council and or Ministry of Education)," read the statement.
The specialists through Kenya Medical Practitioners Pharmacists and Dentists Union(KMPDU) have already put the government on notice that if they will not have been paid by January 31, they will go to the streets on February 1.
"We do not want to strike, but let them not think that we are incapable," said KMPDU Secretary General Dr Ouma Oluga.
If this happens then it means services in all referral hospitals from Kenyatta National Hospital, Moi Teaching and Referral Hospital, Jaramogi Oginga Odinga Teaching and Referral Hospital, as well as major county hospitals will be partly paralaysed.
But in all schools of medicine and colleges among them Egerton University and University of Nairobi, there will be no learning.
The specialists are pegging their pay demands on the RTWF that was signed in March 2017 between the KMPDU and Council of Governors, and Ministry of Health that saw doctors awarded a standard medical risk allowance of Sh20,000 and emergency call allowance pegged on their job groups.
And since these specialists are on the top job group, their allowance increased to Sh80, 000 from Sh50,000 all to be paid in arrears-from January 1, 2017- as they wait for even a better pay deal in an inked CBA.
Being employees of university, the specialists, who some of them as professors, are assumed to be under university unions like University Academic Staff Unions(UASU) that is already in talks with the Ministry of Education for a good pay deal for lecturers.
Most of these specialists however have also been employed as doctors in referral facilities some on contractual agreements where they also use the hospitals to teach medical students.
"The Ministry would like to clarify that the CBA agreement signed between KMPDU and the Ministry of Health and Council of Governors, applies to doctors employed in the two level of Government," read the statement from the Ministry.
The statement maintained that the Ministry of Health implemented the RTWF and signed CBA for the doctors and remains available for consultations, advice and guidance.
KMPDU Oluga said doctors know very well where they belong in terms of membership and added that it is commendable that the ministry is open for consultations.
"What the specialists are asking is just about Sh300 and Sh400 million which the government can afford," he said.
Specialists doctors were very instrumental during the 100 day strike when they paralysed operations in all referral facilities and schools demanding the government to give in to the demands raised by unions.
Related Topics