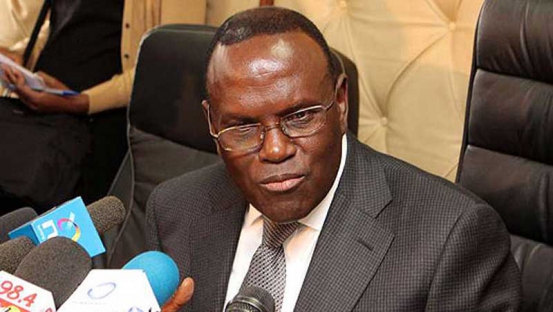 The number of new Cholera cases reported daily has drastically reduced from 60 to 35, Health CS Cleopa Mailu has said. Cholera cases reduce
Through a statement to newsrooms, Mailu said that through treatment of water sources, cases of cholera reported in Nairobi and other affected counties had reduced.
He highlighted that the Ministry of Health is working with the Nairobi County Government, the Ministry of Water and Irrigation, and the Nairobi Water and Sewerage Company to provide safe water through bowsers to the cholera affected areas.
"We have identified water sources as one of the major risk factors as a result of direct contamination," he said.
The health boss said that the Ministry is also attending to issues of water contamination including repair of sewer lines which have contributed to the outbreak.
He added that the Ministry in collaboration with key stakeholders continues to implement and monitor the directives issued last week following the closure of two hotels.
"We will monitor on the inspection of all eateries, medical re-examination of all food handlers and closure of the food premises that are not in compliance with public health standards," said Mailu.
On creating awareness and preventive measures, Mailu noted that his office had collaborated with local FM radio stations to provide health talk shows, targeting the affected communities on hygiene and water treatment.