Home
/
Health & Science
150,000 children sexually abused annually in Kenya, World Visions warns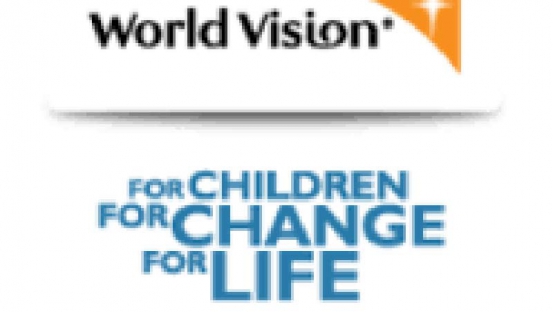 According to a report by World Vision Kenya, close to 150,000 children are sexually and physically abused by their guardians annually.
"Child abuse is a huge societal problem that most of the time goes unreported as the perpetrators of the abuse are family members of the child. It's also difficult to report as children caught up in this abuse are afraid to come out against their abusers as they more than likely provide them with shelter and food. "Says Christine Mugambi,National Coordinator, World Vision –Kenya.
The report also indicates that 1.5 million children have been affected by the ongoing drought and another 450,000 are in urgent need of supplementary feeding programs in their various schools.
"The national government should make public the report on the progress made in addressing the effects of drought on children and the amount of financial resources spent so far in the emergency response and we need to know the number of children reached so far under the emergency kitty that donors played a key role in contributing to the drought."Mugambi emphasizes.
This calls comes as Kenya joins the rest of the world in marking the Day of African Child which celebrated all over the continent every June 16.
The theme for this year is 'The 2030 Agenda for Sustainable Development for Children in Africa: Accelerating protection, empowerment and equal opportunity". The Child friendly version is 'accelerating protection, empowerment and equal opportunities for children in Africa by 2030'.
"As we mark this important day in the history of Africa,we must realize that the future of this great continent lies on its children and African states must at all cost protect children from slavery,hard labour,sexual and physical abusive and any other form of abuse. "Comments Mugambi.
Although Kenya is ranked better in Sub-Saharan African countries in terms of child protection. The country is a source, transit, and destination for children trafficked for the purposes of forced labor and sexual exploitation in Europe and Western countries.
"Parents need to be cautious on whom they trust with their children, especially school going ones since traffickers are mostly targeting neglected children in schools and also residential homes where children play in unguarded areas without anyone watching over them." adds George Otieno,chairman,Iday Kenya.
Otieno noted that locally children are trafficked within for domestic servitude, forced labor in agriculture (including on flower plantations), cattle herding, in bars, and for commercial sexual exploitation, including involvement in the coastal sex tourism industry.
World Vision pointed out that the major challenge affecting the fight to end child abuse in Kenya is lack of better mechanism to report these abuse whenever they occur and lack of community support.
"Yes as a country we have a mechanisms of reporting child abuse but these same mechanism are not widely known by many especially in rural areas and may seem like a hassle for those who would like to report. But the biggest challenge is community support where you find out that culture affects how we carry out our work,some community believes that its their right culturally to marry off children at a tender age,this affects how we fight the war."Mugambi cries out.
The International Day of the African Child takes place on June 16, 2017. The Day of the African Child has been celebrated every year since 1991, when it was first initiated by the Organization of African Unity. It honors those who participated in the Soweto Uprising in 1976 on that day. It also raises awareness of the continuing need for improvement of the education provided to African children.
Related Topics