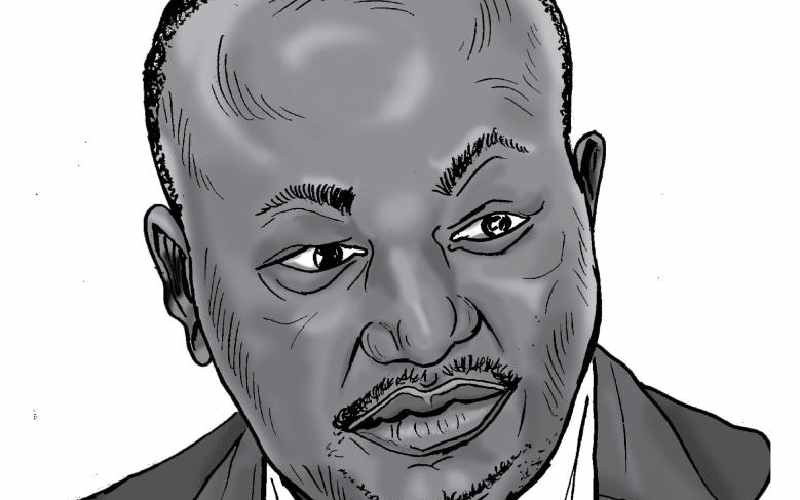 It is November, but to most city dwellers, it feels like May or June - cold, wet and sunny. Perhaps colder. The weather pattern is awfully unpredicatable.
For many of us, it has been akin to dancing to a confused genre of dance hall, reggae, R&B, rock & roll, bongo and benga all at the same time. Night and day are not the same anymore. Cold days give way to hot, humid and sticky nights. And vice versa.
In the villages, the wild fruits that many of us feasted on over lunchtime in primary school are no more, the rivers that we swum in during the school holidays have dried up or are filled up in the "wrong time".
The drum beat attributing this rapid change to climate change is getting louder by the day. It is the reason for the yearly meeting dubbed the Conference of Parties. This year's is being held in the Egyptian resort city of Sharm al Sheikh.
That the world climate is changing (or has considerably changed), is no longer the myth many thought it was before. It is real.
James Lovelock, a renowned English scientist was at the forefront in the climate discussion.
"We shouldn't think of the Earth as a lump of rock and soil and trees," he says, "but a larger organism with a life of its own and punishes any species that upset its structure." His words mirror those of Kenyan Nobel Laureate Wangari Maathai's caution that nature is "very unforgiving. If you destroy nature, it will destroy you."
The aim of another meeting held in Paris in 2015 that came up with the famous Paris Agreement was to lower the world temperatures by 1.5 degrees to limit the damage cause by a heating planet. Alas, that is proving hard to enforce.
Efforts to curb the emission of greenhouse gasses - blamed most for the heating - have been undermined by the lack of the will to finance what has been dabbed adaptation measures which quite frankly, are costly especially because climate change disproportionately affects the poorest of the planet.
The Economist put it more poignantly recently- "The delegates gathering in Egypt should be chastened by failure, not lulled by false hope."
Action has not followed word of mouth. But the catastrophic effects of global warming – economic stagnation (caused by less productivity as crops wilt and farms get submerged in flood waters, damaged infrastructure as we saw recently in Pakistan when houses, roads and railway lines and bridges were swept away in flood waters - ought to force the hand of all to do something about it.
What to do? We have to innovate and adapt to new ways of doing things including the use of clean development mechanism. Improved technology like using cars with limited CO2 emissions or electric cars and targeted investment in wind, geothermal and solar and non-motorised transport offer low-hanging fruits.
Climate change calls for the creative application for necessity is the mother of invention. And that means the world ought to move away from the long-running dilemma that climate change is a by-product of the race to beat poverty and want that anchored the pre-industrial revolution by investing in clean energy sources.
Globally, investment in clean energy is worth $1 trillion and most of it in the Northern Hemisphere. That is self-defeatist. The thing about climate change is that a smart act in one corner of the world, doesn't cancel out a reckless/thoughtless act in an opposite corner.
It is a no-brainer that private sector players involved in ESG goody-goody should be encouraged and facilitated through tax exemptions and other incentives especially in R&D.
Because even as corporates focus their efforts on survival and long-run profits while anticipating problems, coaxing them to incorporate adaptation policies in their medium and long-term agenda is a worthwhile endeavour.
At a personal level, planting trees, using less plastic, switching off the lights when out of a room, cycling and walking rather than driving can go a long way.
Yet the authorities (national and county) are lumbering along, too slow or are yet to grasp the matter. The absence of footpaths and cycling lanes in major city routes or the lack of action on obvious culprits like factories or vehicle owners who flagrantly abuse emission levels is an indication of unwillingness to address the matter. For climate change, a stitch in time saves nine. Small incremental steps, in the end, make a great deal. Locally, the ban on plastic bags was one way no less significant in the conservation crusade. More ought to be done.
Mr Kipkemboi is the Partnerships and Special Projects Editor, at Standard Group
Related Topics