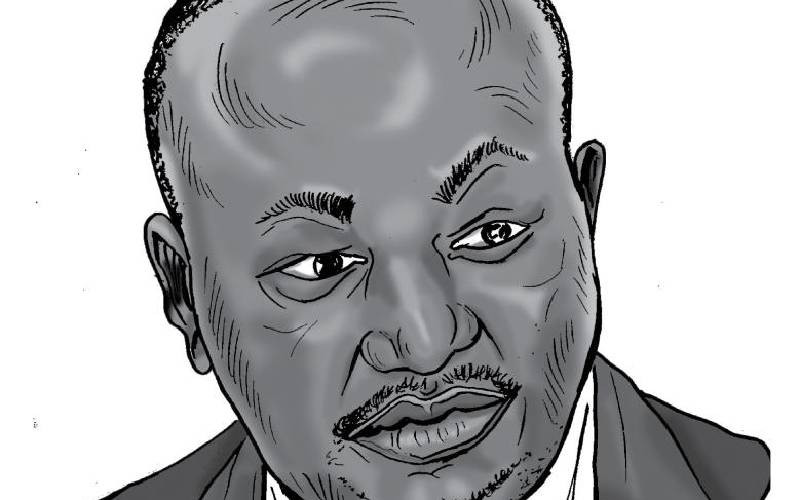 The bewildering interest the position of Principal Secretary (5,000 applications for 51 positions) generated was, for many, an indication of a squeezed labour market and less the allure of securing a job in government. The probability of any of them getting the jobs was 0.00002. Yet most remained hopeful of acing through the interviews.
Growing up, the impression I got from those around me who worked in the public service then was that GoK was a lousy employer - didn't pay well, misused their workers and most of its workers were generally unhappy, truant, broke and prone to alcoholism, violence and other vices.
Coat-on-the-chair was the caricature of the Kenyan civil servant.
Matters weren't any better in mid-to-late 1990s with the painful rollout of Structural Adjustment Programmes (SAPs) (and Golden Handshake) that cut the workforce considerably. The anger and disillusionment by former government workers made even the most hopeful to turn their eyes elsewhere.
And as liberalisation took hold and the private sector thrived, many of those graduating from universities never saw GoK as a place to offer their labour and skills. Life seemed good for these ones or so it seemed. They were generally happier and content. They lived in better addresses, bought cars, wore trendy clothes and threw lavish parties and weddings.
And so as I joined University of Nairobi in the late 90s, the motivation was to study hard and then get a job in the private sector. Think of the halo effect!
I joined a private media house, The East African Standard as it was then known. I loved that I could influence society through the power of the pen. Ideally, it was also a perfect spot from which to face down and help shake up the corrupt, uncaring, unmoving bureaucracy. A few of my college mates got government jobs as DOs, teachers and administrators.
Then followed the glorious Kibaki years, which to be fair were not without blemish. It was during President Kibaki time that career civil servants were passed over and high-ranking appointments were chosen by the old boy network. Yet despite that, the private sector thrived turning on its head the misbegotten notion that it is the government's role to do big things for people rather than enable people to do big things for themselves. Safaricom, Equity Bank, EABL, KCB (even media) … name them have done well for themselves and community. The boom in the private sector was proof that run well, the private sector could be trusted to create wealth, jobs and impact lives.
The private sector is credited with being innovative, agile and because it is less regimental, it is not risk averse and for most of the time, approvals for funds for, say R&D, don't take inordinately long.
For example, private business was at the centre of the search for a Covid-19 vaccine in Europe and America. Mercifully because they are more flexible and nimbler, all that the big pharma needed was government guarantees for them to start vaccine trials. And voila, the world was saved from Armageddon.
But then increasingly, there has been a reversal of sorts on our shores. Working for GoK Inc has been the in-thing for the last decade or so. Why the trend? Good private sector jobs are scarce while most employees have stagnated in their jobs. The Salaries and Remuneration Commission admitted in July that the public service paid better salaries than the private sector. Statistically, more Kenyans (1 million) work in the private sector than in the public sector which employs 1 million.
Though the career ladder is sometimes steep, a career in the public service comes with huge benefits - a cheap mortgage and house allowance (3% while the market is 15%+), a car loan (at 3%), a generous per diem, a leave allowance, a training allowance, a good medical cover, a good pension scheme, plenty of flexi-hours (incomparable with the frenetic rush in the private sector for bottom lines and margins) and so much more.
Real growth is where the private sector is thriving offering people options for wealth creation and jobs. It ought to worry policymakers when the best, stable, well-paying jobs are not in the private sector.
What to do? One; do away with regulations that make it hard to do business and put in place those that enable the creation of wealth and jobs; two, agriculture needs to be made a worthwhile endeavour by eliminating middle-men and insisting on value-addition; three, reinforce TVETs to promote self-employment. Still, the future is in a high tech, connected economy. Don't despair, ride the technology wave.
Mr Kipkemboi is Partnerships and Special Projects Editor, Standard Group
Related Topics