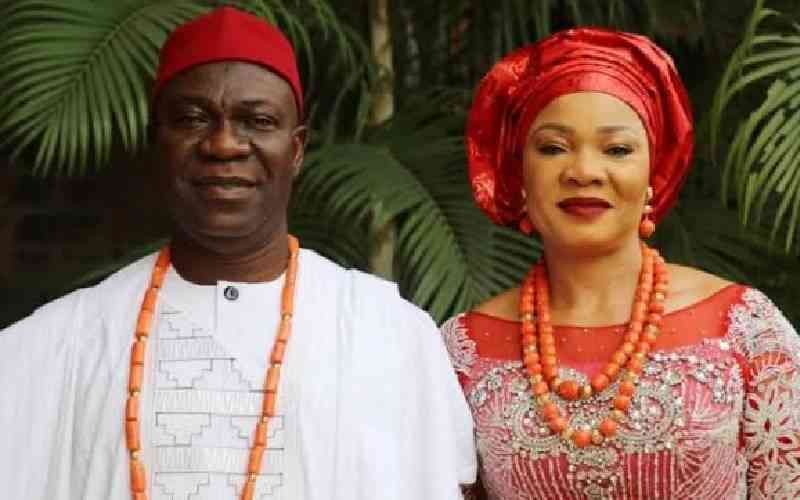 Ike Ekweremadu, the former deputy president of the Nigerian Senate, was on Thursday, March 23 found guilty of organ trafficking by a United Kingdom court.
The 60-year-old politician's wife, daughter and doctor were also found guilty of the offence.
In February 2022, Ekweremadu took a 21-year-old Lagos-based trader to London with the intention of harvesting his kidney. The organ was meant to benefit his 25-year-old daughter, who needed transplant.
The Guardian reports that Ekweremadu facilitated the Lagos trader's flight to England, promising him a reward.
The prosecution, led by Hugh Davies KC, told the court that the Nigerian politician and one Dr. Obeta had treated the man and other potential donors as "disposable assets – spare parts for reward".
The suspects' would-be victim was, in February 2022, presented to a private renal unit at Royal Free hospital in London as the senator's nephew in a failed attempt to persuade medics to carry out an £80,000 (Sh11.7 million) transplant.
Davies said the senator ignored medical advice to find a donor for his daughter among genuine family members.
"At no point in time was there ever any intention for a family member close, medium or distant to do what could be paid for from a pool of donors," said the prosecution.
Davies went ahead to suggest that Ekweremadu wanted donors from needy background.
"The donor should be someone in circumstances of poverty, and from whom he distanced himself and made no inquiries, and with whom, for his own political protection, he wanted no direct contact," added Davies.
In a WhatsApp message between the main suspect and his doctor, Obeta, the senator is seen being charged 4.5m naira (Sh1.2 million for the operation by the doctor.
The two alongside the senator's wife, Beatrice, and his daughter, Sonia, stood before judge Jeremey Johnson and denied their charges.
Ekwemeradu told the court he was a victim of a scam, while his wife denied any knowledge of the alleged conspiracy.
The doctor, on the other hand, claimed that the man was not offered reward for his kidney.
Ike Ekwemeradu was the first Deputy Speaker of the ECOWAS Parliament and emerged the Speaker of the regional parliament in August 2011. He acted as the deputy president for 6th,7th and 8th Senate. He is a member of the People's Democratic Party.
The four are awaiting the judge's verdict which will be passed on a later date.
Related Topics