Home
/
Health & Science
Journalists report Covid, but avoid the jab
Health & ScienceBy Mercy Kahenda | Mon,Oct 25 2021 00:00:00 UTC | 2 min read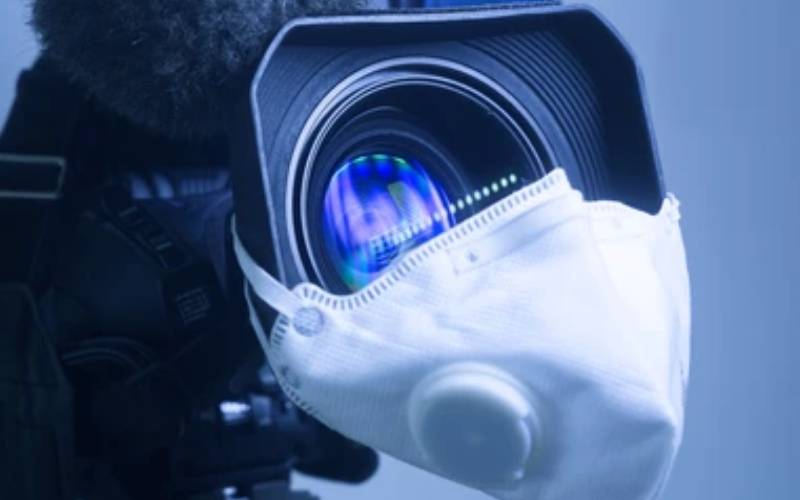 Journalists in the country have recorded low uptake of the coronavirus vaccines, even as Delta variant continues to cause more hospitalization and deaths.
Only 1,600 journalists out of 6,000 accredited by the Media Council of Kenya (MCK) have been vaccinated - despite the country receiving more than six million doses including Oxford-AstraZeneca, Moderna, Johnson & Johnson, and BioNTech-Pfizer.
At least 200 journalists have contracted the virus, with some having succumbed, and Victor Bwire, MCK Deputy Chief Executive Officer and Programmes Manager said the low turnout of journalists picking up the jab is worrying considering their work involves "hospitals, meeting doctors, visiting morgues and attending public rallies."
Initially, journalists were not included among frontline workers during roll out of the vaccination in March this year, but MCK and unions approached the Ministry of Health to issue jabs to journalists.
MCK is partnering with Amref, through the Coalition for Health Research and Development (CHReaD), to sensitize media practitioners on the importance of vaccines.
According to Bwire, journalists are expected to seek and report factual information about the disease, vaccines and variants to minimize harm since "It is through media that the community will be able to demystify myths from facts, information that will boost the fight against the virus."
Misinformation has been major contributor to vaccine hesitancy in the country with major concerns around fertility but experts have maintained that no adverse side effects have been documented among the vaccinated.
Related Topics