Home
/
Health & Science
Kenya to receive 358,700 Covid-19 vaccines from Denmark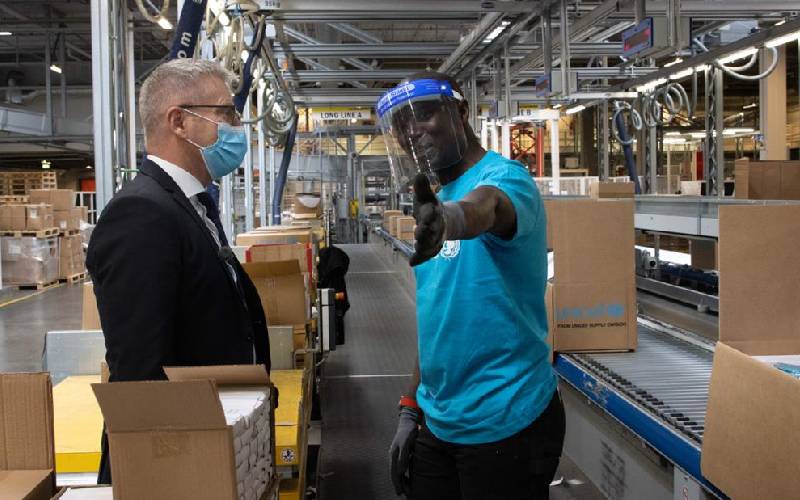 Kenya is set to receive 358,700 doses of the AstraZeneca vaccine from Denmark.
The vaccines are expected to arrive in the country next week before they are handed over to the Ministry of Health.
This is in line with the ongoing national vaccination programme.
Danish Ambassador to Kenya Ole Thonke said global solidarity is important in the current trying times.
"The pandemic will not be under control before vaccines are rolled out globally. On this backdrop, the government of Denmark has decided to send 358,700 doses of the AstraZeneca vaccine - that are part of a national vaccine surplus to Kenya, to support the country in their Covid-19 response. The donation is possible thanks to good collaboration between UNICEF and Danish and Kenyan health authorities, and is a testimony of the good partnership between Denmark and Kenya," he said.
He said although Kenya received just over one million AstraZeneca vaccines through Covax in March that has seen more than 950,000 Kenyans vaccinated, with the current global shortage in vaccines means the next delivery from Covax has been delayed leaving many Kenyans waiting for their second jab and final immunisation.
"International solidarity is crucial in a pandemic because no one is safe unless everyone is safe. I am really pleased that Denmark is able to support our good and long-term partner Kenya in their battle against Covid-19 and it is my hope that these vaccines will help close part of the vaccine gap Kenya is currently experiencing and ultimately keep more Kenyans safe," Thonke said.
He said like many other vaccines, AstraZeneca has a life span of just six months, and the vaccines that Denmark sends to Kenya will expire on July 31, 2021.
Thonke said it has thus been critical for Denmark to donate the vaccines as soon as possible, and to fast-track the expedition.
"With Kenya's efficient vaccination programme, Denmark is confident that the vaccines will be of immediate use to Kenyans," he said.
Health CS Mutahi Kagwe said as of June 5, 2021, some 975,265 persons had received their Covid-19 jab.
Kagwe said of this, 295,486 persons were above 58 years and 277,776 fell in the others category.
Some 166,199 healthcare workers had received the jab compared to 153,089 teachers and 82,720 security officers.
So far the country has embarked on the rollout of administration of the second dose where so far 6,622 people have been vaccinated.
Related Topics