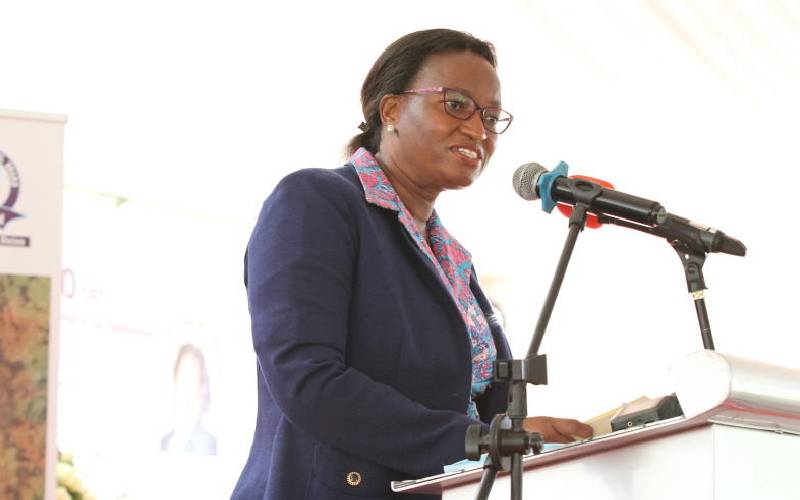 Kenya is committed to ending Neglected Tropical Diseases by 2030, the Ministry of Health has said.
The timeline is in line with the World Health Organisation target, Health Principal Secretary, Susan Mochache, told delegates attending the three-day Global Summit on Neglected Tropical Diseases in Nairobi.
Mochache also affirmed the government's commitment to making the Universal Health Coverage policy a priority to provide case management of NTDs.
Some of the NTDs include leprosy, hook and Guinea worms, Chikungunya, trachoma, rabies, scabies, snake bites and Chagas. Mochache said NTDs will remain a major focus of UHC like other non-communicable diseases namely diabetes, cardiovascular diseases and cancers.
The PS said about 25 million Kenyans were at risk of contracting at least one of NTDs which commonly affect rural communities where there is low access to sanitation, clean water and quality, and affordable health services.
As part of UHC, Kenyans suffering from NTDs and carrying the National Health Insurance Fund (NHIF) card, will get free treatment.
However, children who receive regular deworming have more growth opportunities in life.
Kenya became the first nation in Africa to launch an NTD plan whose strategy was renewed in 2017, besides being certified free of Guinea worm in 2018.
The government has allocated Sh145 million for elephantiasis and Sh460 million for vector control as part of fighting NTDs.
The Summit attracted 200 delegates from 30 countries.
According to Dr Sultani Matendechero, the Head of the National Public Health Institute (Kenya CDC), the prevalence of NTDs hinders economic development but in Kenya "we reorganized our program about seven years ago and have seen remarkable achievements in eradicating NTDs" and the reason the Summit is being held in the country.