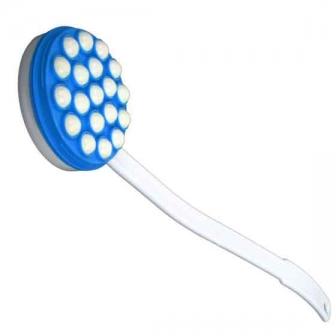 Every woman needs a gadget that will get skin creams on those hard to reach areas like the back. Therefore every woman needs this Roll-a-Lotion Applicator.
The applicator has extra long handle that lets you reach hard to reach places. It comes with 19 floating balls that work with a gentle massaging action for that soothing effect hence helps to ease sore, tired muscles.
To use the applicator, simply fill the reservoir with body lotion, sunscreen, bath gel or massage oil, and glide the applicator over your skin to release an even layer of the product.
When finished, place the air tight cover over the head to keep the solution from drying out, and hang to conveniently store it out of the way. The applicator costs Sh1,200.