Home
/
Bridal
Why the average wedding in Kenya costs 3.5 Million and could go higher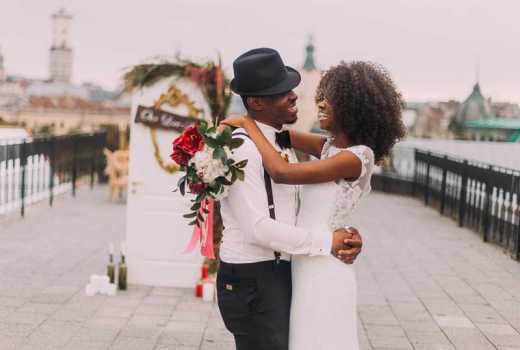 Ever wondered why weddings are so expensive? For example, hiring a Mercedes Benz for a normal day could cost you Ksh. 6,000 but hiring the same car for a wedding could cost you up to Ksh. 25,000. Its common knowledge that once you mention the word 'wedding' prices just skyrocket.
According to survey done by Samantha Bridals, a Kenyan wedding costs an average of 3.5 million. Here is our take on why we think weddings are so expensive:
Lack of knowledge: Most people shopping for weddings have no or little knowledge about the things they are buying. E.g.: Cake, dress, napkin, catering e.t.c. These are things you don't buy often hence lack of a good gauge on how much you should pay.
YOLO splurge: Advertisers are notorious for using phrases such as,"If there is ever one picture your ancestors will see is the one of you in your wedding dress, don't mess up" to entice and pressure couples to spend a fortune on their purchases. Preexistent beliefs also fuel the expensive tastes such as fairy tale weddings, therefore pushing couples to go over the top with expensive gowns, suits, rings etc
Societal Pressure: We know that many weddings in Kenya are not just for the couple, they are a showcase of the family's economic weight. This pushes many to go over and above what is necessary to meet the expectations.
Higher cost of living: It is important to note that the cost of living has gone up which has directly affected business costs. The high cost of fuel for example translates to a higher cost of production for the wedding vendors.
Industry trends: Over the years, the industry has helped shaped items that should be included in the wedding and also influenced the pricing. Elements such as photography and videography which were not very important in the past are now must-have elements that are quite pricey. The industry has also tried to standardize its rate card which means couples pretty much get the same pricing from many of the vendors.
Did you get good service from your vendor during your wedding? Vote for your favourite vendor in the ongoing Kenya Wedding Industry Awards
Related Topics