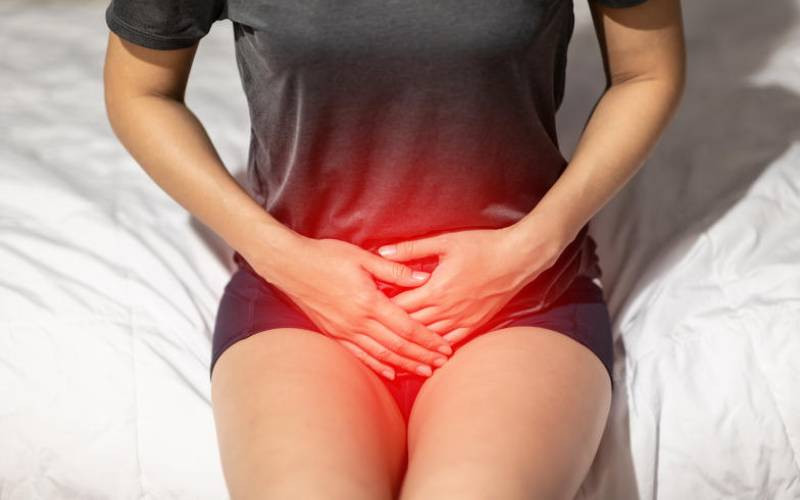 Urinary Tract Infections (UTIs) defined by the Centers for Disease Control are common infections that happen when bacteria, often from the skin or rectum, enter the urethra and infect the urinary tract.
UTIs are estimated to be the fifth most common type of healthcare-associated infection, with an estimated 62,700 UTIs in acute care hospitals, accounting for more than 9.5% of infections reported by acute care hospitals according to Centers for disease control.
According to the CDC, infections can affect several parts of the urinary tract, but the most common type is a bladder infection, also known as cystitis.
Denise Solomon a Clinician at Rongo Sub-County hospital says that females are more prone to Urinary Tract Infection due to the Strature of their urethra as it is shorter and closer to the rectum than in men.
"UTIs are more common in females because their urethras are shorter and closer to the rectum. This makes it easier for bacteria to enter the urinary tract." Says Solomon
He adds that the risk factors of UTIs range from Sexual activities to age and hygiene of one's body.
"Sexual activity, Pregnancy, Age where the older adults and young children are more likely to get UTIs, the structural problems in the urinary tract, such as an enlarged prostate, Poor hygiene, for example, in children who are potty-training."
According to Denise Solomon, bladder infection symptoms can include pain or burning while urinating frequent urination, feeling the need to urinate despite having an empty bladder, and finally having bloody urine.
Mr. Denise Solomon says that everyone should be familiar with basic UTIs prevention measures but since women are most at risk thus prevention should be high and a priority.
"Wiping from back to front can transfer bacteria from the anus and rectum closer to the urethral opening, making a UTI more likely to develop. Wiping from front to back pushes unwanted bacteria away from the urethra.'' Says Mr. Solomon
"Increasing water intake and pee as soon as you feel the urge to help flush UTI-causing bacteria from your urinary tract and prevent any spread also eat more vitamin C foods, such as bell peppers, potatoes, and strawberries, or consider a supplement to help your body fight the infection." Advices Mr. Denise
"Feminine hygiene products, such as deodorants, douches, and powders, often contain fragrances and other ingredients that can potentially irritate sensitive genital tissues and the urethra with some scented bath products, pads, and tampons, can also irritate leading to upsetting the vaginal microbiome and result in the overgrowth of harmful bacteria that can lead to a UTI." Mr. Solomon explains
The Cleveland Clinic recommends the use of antibiotics such as nitrofurantoin, amoxicillin, doxycycline and Fosfomycin can be used to in the treatment of infections.
Adrian Douglas a nurse from Kisii Level 6 Hospital gives recommendations on home remedies for the prevention of UTIs.
"Drink plenty of water at least six to eight 8-ounce glasses of water daily can help flush away UTI-causing bacteria, setting you up for a quicker recovery plus, the more you drink, the more you'll have to urinate. " Says, Douglas.
"Each time you empty your bladder, you are helping to flush bacteria out of your system also applying a heating pad to your pubic area for 15 minutes at a time can help solve the pressure and pain caused by the UTI-related inflammation and irritation." Explains Douglas
He continues to explain that wearing loose cotton clothing and underwear can help you recover from a UTI and also make sure your hygiene products are fragrance-free to sidestep further irritation."
Mr. Adrian Douglas concludes that cutting off caffeine, alcohol, spicy food, raw onions, citrus fruits, carbonated drinks, artificial sweeteners, and nicotine can further irritate your bladder, making it more difficult for your body to heal.
Related Topics