Home
/
Achieving Woman
Wahu's soul transformation: Why I chose to make a fresh start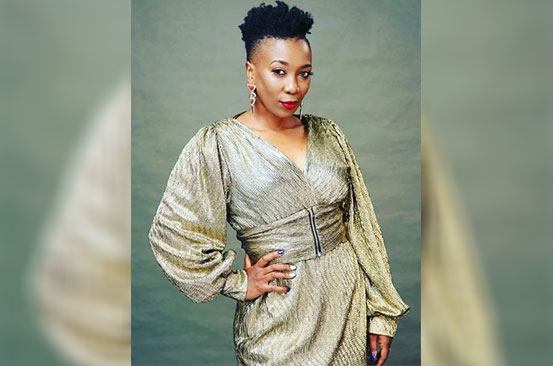 Wahu Kagwi was at the height of her music career when she made a decision to change course. She tells Caroline Nyanga why she is searching for a deeper and more meaningful career after changing her tune and reveals the inspiration behind a social media project that is close to her heart
As she sat helpless by the bed where her husband lay fighting for his life, several questions ran through Wahu Kagwi's mind.
Earlier on, her husband and father of their two children, Joseph Mathenge aka Nameless had gone through his normal routine before driving himself to a meeting with fellow members of the Performers Rights Society of Kenya (PRISK).
Although he felt tired and weak during the drive, he figured he just needed to take a break from his busy schedule.
After the meeting, Nameless complained of severe headache, dizziness and weakness so his colleagues rushed him to hospital.
When they got there, they were told Nameless's situation was critical and he required immediate admission.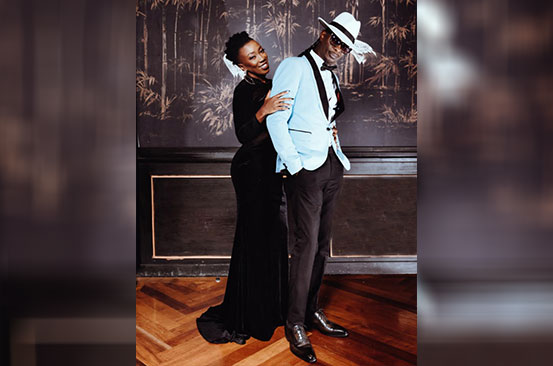 A head scan showed the artiste had ruptured small blood vessels in his brain that leaked into the area between his brain and tissue. He was diagnosed with subarachnoid haemorrhage, a condition that could lead to permanent brain damage or death if not treated promptly.
Fortunately for Nameless, surgery was not required. He needed close monitoring by the doctor for two weeks, in the High Dependency Unit (HDU).
Upon Nameless's admission to hospital, news of his sudden illness spread like wildfire on social media eliciting different reactions among his fans and fellow musicians.
Sitting next to his hospital bed, Wahu was still reeling from shock. Prior to his sudden illness, Nameless had a track record of good health.
"He kept fit and was healthy throughout the time we had been together," Wahu says revealing that apart from the occasional mild headache and fatigue, he had never experienced any other symptoms.
"Keeping fit and healthy was top priority for him," says Wahu.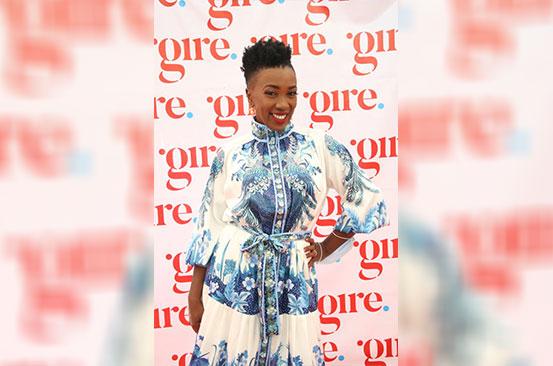 Nameless agrees that he had no history of any illness and what befell him three years ago remains a mystery.
"There are things that happen in our lives that will always remain a mystery. They come when you least expect them," Nameless says. "Despite everything, I thank God for healing me and giving me a second chance in life," says Nameless.
Wahu says she believes the experience was God's way of revealing Himself to her as it brought her closer to Him, "At that point, I realised that fame, connections or achievements could not help save my husband's life," says Wahu adding she sought God's intervention.
"It is important that we humble ourselves regardless of our social status/achievements and acknowledge God in our lives," she says adding that she had faith and believed God would make things better for her family in His own time.
Wahu says she had rededicated her life to Christ a year before husband fell ill but she only went public about her life-changing decision after the ordeal. "I chose to put everything aside to follow Jesus and live for Him," she says.
"I realised without God in my life, I was nothing. It was time to submit myself to His doing. That is what He created me to do so I made the decision to let His will be done in my life," she says of her decision to take a different direction.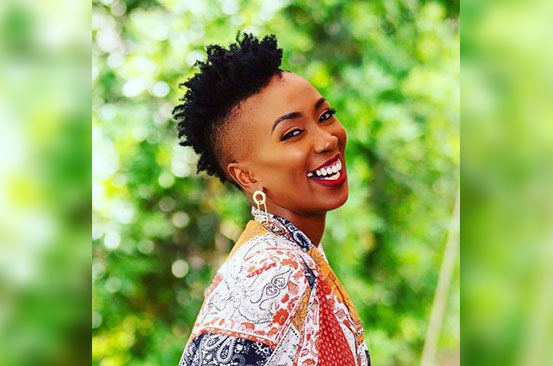 A few days later, she says, her husband's condition began to improve.
Wahu urges fellow musicians and fans to seek God in every area of their lives.
She believes it's never too late. "It doesn't matter the kind of life you led in the past. God is always willing to forgive and welcome you with open arms," says Wahu. "God is merciful, slow to anger and abundant in love."
Wahu urges anyone who may be going through a difficult situation in life similar to what she went through or even worse, to seek God's intervention.
"Always keep in mind that whatever may seem impossible with men is always possible with God," she says.
Nameless and Wahu met in 1997, while they were students at the University of Nairobi.
In an interview during the early years of their marriage, the couple revealed they met at a Miss University pageant at The Grand Regency.
Nameless recalled being star struck by Wahu, who was wearing "a yellow jacket with black jeans and cool shades."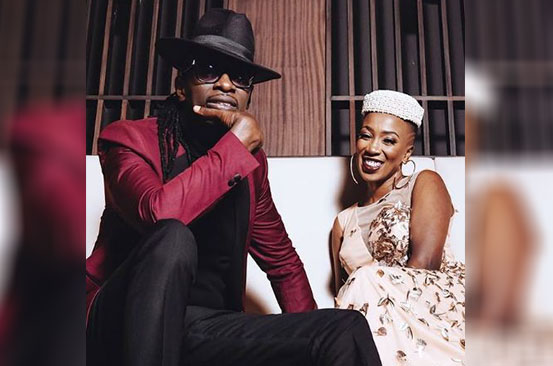 The two are among the pioneer musicians credited for having revolutionised the local music industry at a time when it was struggling to break into the international scene.
The two celebrated their marriage in September 2005 in a much-publicised Naivasha ceremony that was attended by the who's who in the local entertainment industry.
The couple have two daughters, Tumiso, 14 and Nyakio, 7. As a mother, Wahu says she is intentional in her parenting and she trains her daughters to be independent while instilling the right values in them. The couple admits that being constantly in the limelight has not been easy for them and the two have never painted their marriage as perfect. Nameless says the beginning of their marriage (the first 2-3 years) was the toughest.
Wahu says her husband puts a lot of emphasis on emotional intelligence as a way of keeping their love fresh and revamped each day.
In September, the couple marked the occasion of their 15th anniversary with a photo shoot that lit the internet abuzz with admiration at a time when several celebrity couples were feuding in public.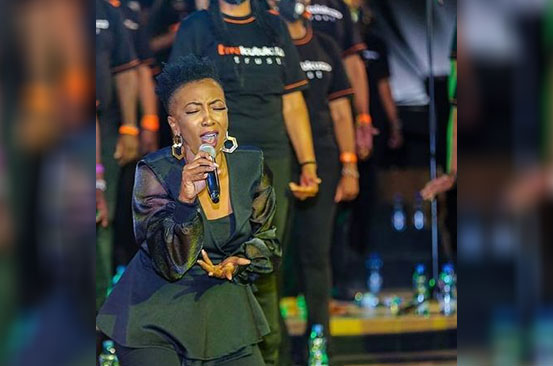 Despite her decision to rededicate her life to Christ, Wahu admits it has not been easy, but she seeks divine help in every step.
As part of her turnaround, Wahu has composed and recorded a number of gospel songs including Sifa, released in 2017, My Everything, released in 2018 and Power, Power with gospel singer Size 8, released in 2019.
Wahu plans on releasing more gospel songs.
"Given the goodness of the Lord in my life, having wiped away my tears, by giving my husband a second chance in life, this is the least I can do for my Heavenly Father. There is no better way to repay Him," says Wahu, who was recently a lead vocalist in Twakutukuza, an annual concert that brings together over 200 members from diverse backgrounds.
Proceeds from the concert go to the Twakutukuza Trust in support of cancer patients.
Too close to home
More recently, Wahu has had her mind on more than just music. The artiste has been using her social media platforms to raise awareness about sexual and gender based violence and mental health under #tujulishane.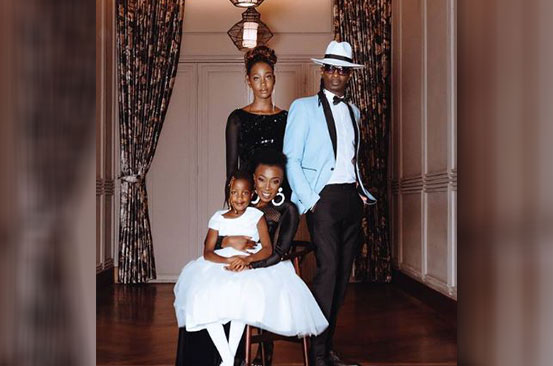 In one of her recent videos, Wahu reveals she was sexually molested by her relative as a child.
"We were upcountry (shags). My mother left me in his custody, having gone out to the farm to pick vegetables (sukuma wiki)," says Wahu, adding she was nine, and her cousin was aged 19 or 20 years. "He touched me inappropriately and I was angry. He apologised, but went ahead to touch me again. This time, all the way, down," says Wahu in the video, almost in tears.
"It still hurts and upsets me whenever I think about the incident," she says. She adds that her mother trusted her nephew to take good care of her. Little did her mother imagine he would end up taking advantage of her innocent daughter.
Wahu says she was traumatised by her cousin's actions to the point of contemplating suicide on a few occasions.
"There were times when I would lock myself in the room, wishing to end my life by taking an overdose of medication," she says adding that her reason for bringing up the incident at this time is to warn parents to be careful who they let around their homes or children.
Wahu urges those who may have been molested to speak up and urges parents to be mindful of who to trust with their children.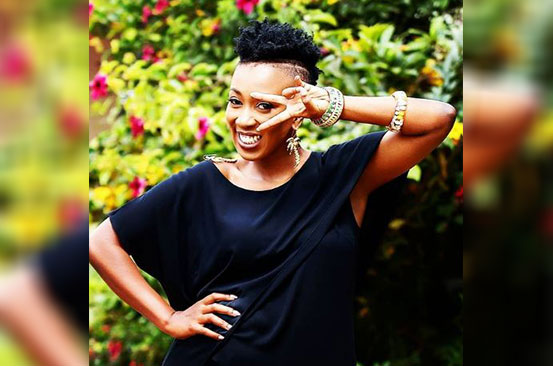 "Parents need to be hands-on when it comes to raising their kids. I am saying this because, as parents, we need to be watchful/careful of who we let into our homes," she says. "It's unfortunate that just that one innocent act can lead to a lifetime of a young girl growing up in pain for the rest of her life."
Her revelation on the video posted on her Facebook and Instagram account elicited different reactions from her followers with many fans praising her courage and thanking her for sharing her story and advice.
Wahu says most of the people who have been sexually molested are young persons and mostly by people known to them. She reveals that what she went through as a child prompted her to establish an online platform where victims of sexual abuse can freely share their experiences in order to overcome their fear, anger, hatred and lead a normal life.
A strong advocate of personal development and growth, Wahu has the following message for women: "Dear fellow women, in this decade don't dim your light to accommodate others, if they can handle your light, hand them a pair of shades. Shine bright, shine loud, shine intentionally," she says.
Related Topics