Home
/
Let's clean up the airwaves about sex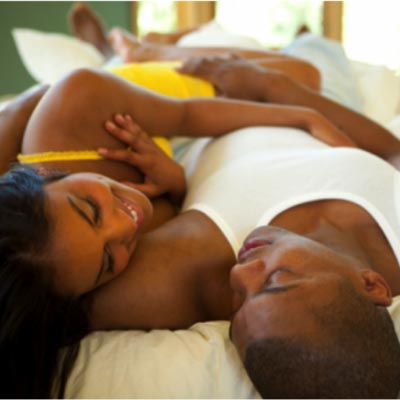 It was love at first sight. From the moment they set eyes on each other, everything else at the party faded into meaningless chatter. The chemistry was electrifying and by the end of the evening when he drove her home, it was clear where this was heading. Within no time, there was a trail of clothes on the floor all the way to the big bed, which rocked up and down all night long as they made wild, passionate love.
Welcome to love according to Hollywood! Where love is equated to chemistry and sex is an uncontrollable impulse between total strangers. Where there are no regrets, heartbreaks, unwanted pregnancies, or STDs. Where sex happens all night long and you wake up the morning after with fresh breath and perfect make-up! Where monogamy is tedious and virginity is an antiquated curiosity. Where the ideal guy is an irresponsible stud, and the ideal girl looks like Rihanna, dances like Beyoncé and thinks like Olivia Pope.
Unfortunately, we've forgotten that it's only a movie! And the results are all around us. Statistics tell us that teens today are having sex at a much earlier age. Young men are abusing sex drugs that were designed to help their ageing fathers. Pornography is the undeclared national epidemic. Rates of infidelity and divorce are surging. And HIV infections among married couples are rising.
I heard about a guy who visited a large city in Asia and a couple of days later, began to feel really unwell. He thought it must be jetlag or the change in weather. At the end of the busy week, he took a trip with his hosts to some mountains nearby with a view of their city. Once there, he noticed a thick cloud of smog that covered the whole city, emanating from the many factories. He asked his hosts about it, but they replied that they'd grown up with it and hardly noticed it. That was when he realised people in that city had all sorts of ailments but none of them associated them with the pollution!
A cloud of smog covers our city. We fail to see that our culture has become polluted and the only winners are strong media interests that are making billions of dollars from our plight. We've come to believe that what is going on is normal, because it's all we know! My friend Richard Njau aka A Star is a hip-hop artiste who said 'enough is enough'. He began an initiative called 'Clean The Airwaves', which seeks to produce family-friendly media content that will promote healthy attitudes towards relationships, sex and faith. And he's not the only one. I commend the many other artistes and media practitioners who are working to make a difference, by producing content that builds rather than tears down society.
A worthy cause indeed: Let's clean up our airwaves!
Pastor M is a leadership coach, author and the senior pastor at Mavuno Church. Follow him on twitter @muriithiw or like his Facebook page, 'Pastor_ M'
Related Topics