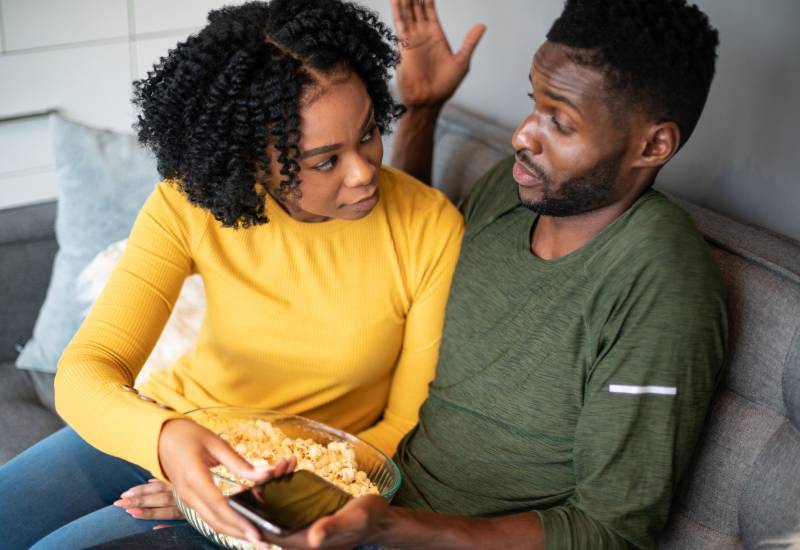 Joan Kirera, a therapist who specialises in marriage and family matters says that people cheat for a number of reasons.
"People cheat because of their own unresolved inner conflicts. Unless in cases where a person is struggling with sexual addictions, or some other disorders, extra marital affairs are accelerated by unresolved issues in relationships, emotional detachment among couples and where boundaries in a couple setup and constantly being violated by one or both members of a couple."
Further, Joan emphasises that women should never blame themselves when their husband cheats. "Although individuals blame their spouses for not doing or being in a specific way as an excuse for cheating, that is far from the truth.
Cheating is caused by something within the person and mostly something they are often unconscious of. To avoid responsibility for their behavior (infidelity), they shift blame on the partner. That feels safe because it eliminates the burden to work on self," she explains.
"Infidelity will not be solved by a partner being romantic, improving their sex, being a submissive, etc. The unfaithful party must take responsibility for their own."
When asked if a marriage can survive infidelity, Joan says: "Yes, and no. Yes, if the person who has infidelity issues agrees to resolve the cause that led them to extramarital affair without engaging in blaming the other and taking responsibility, and if both partners agree to work on the marriage by resolving any unresolved conflicts and learning skills to make the marriage more satisfying.
No, if the person who had an extramarital affair does not take responsibility for their own behavior and instead continues to blame the partner. And similarly, when the betrayed partner forgives without resolving the issues that may have been present in the marriage. It is a barrier to healing the wounds that infidelity caused."
Related Topics