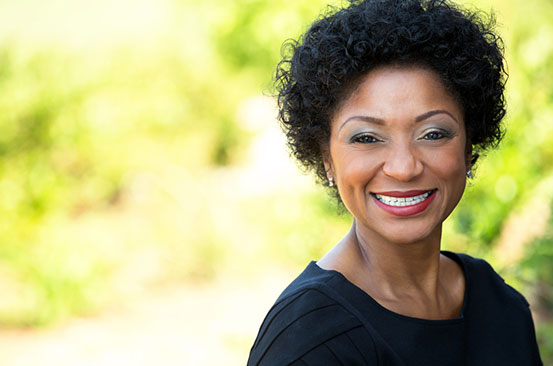 'Black don't crack' is a common phrase among Black men and women and while it's true that our skin ages well, it doesn't mean that we should neglect our skin. A good skincare routine can help visible signs of ageing like wrinkles and fine lines, sagging, uneven skin tone and help maintain that youthful glow.
Below are a few things you should include in your anti-ageing skincare routine.
1. Cleanse
You need to give your face a good cleanse twice a day, in the morning and at the end of the day. Use a gentle cleanser that will protect your skin's natural barrier as well as rid it of dirt, accumulated products and natural oils, makeup, bacteria and other pollutants. This step sets your skin up for the next steps in your routine enabling it to better absorb the products that you apply next.
According to Healthline, a good cleanser is one with a low pH that will maintain your skin's balance as well as prevent dehydration.
2. Tone
A toner helps remove any leftover dirt as well as return your skin's pH to an optimum. However, if you're using a cleanser with a low pH you don't might not need a toner.
READ MORE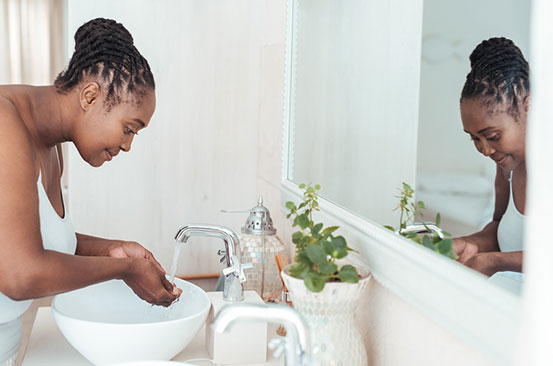 3. Exfoliate
As you age, your skin takes a longer time rejuvenating itself. This means that it doesn't shed old skin cells as fast as it used to. Help your skin out by exfoliating. Use a chemical or physical exfoliant to get rid of dead skin cells that could block your pores and lead to breakouts.
Steer clear of harsh physical facial scrubs and instead opt for gentler ones that don't contain beads or big particles. Activated charcoal is a good physical exfoliant.
For chemical exfoliants, go for ones with glycolic and hyaluronic acids that moisturise as well as exfoliate your skin.
4. Pat on the serums
Rubbing your face can make it sag faster so avoid this at all costs. When applying your serums, pat them onto your face. Good anti-ageing serums include ones with Vitamin A and C derivatives. They contain antioxidants and help increase collagen.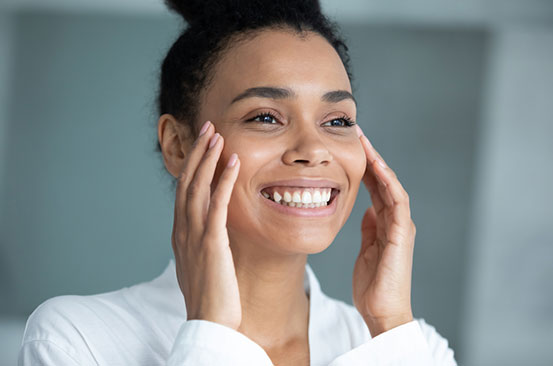 5. Moisturise
Keeping your skin hydrated is very important if you're looking to slow down the signs of ageing. Your skin's natural oils might not be enough to prevent fine lines. Go for water-based moisturisers during the day and ones with oils or petroleum jelly for night time.
6. Don't forget the sunscreen
Yes, we might have plenty of melanin that protects us from the sun's harsh rays but it doesn't hurt to help it along. Too much exposure to the sun's UV rays makes your skin thinner and wrinklier. It also causes uneven pigmentation. Be sure to wear sunscreen even on cloudy days. Remember that if you work in front of a computer all day, you also need to put on sunscreen.