Home
/
Skin Care
5 Ways to remove eye make-up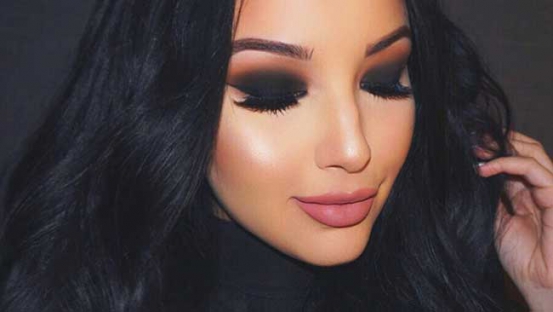 Few things can make you look as dramatically different and as glamorous as eye make-up. From ancient times, queens were renowned for regal, statement eye make-up. One thing the historical records do not tell us is how on earth Jezebel and Cleopatra managed to take it off at the end of a long day.
Removing it is vitally important for the health and appearance of your eyes. Thankfully, whether you have sported liquid eye liner, kajal, kohl, shimmery eye shadow or tons of mascara, there are simple ways to take it off. Here are five:
1) Oil cleansing: This is the simplest and it is highly effective. Simply apply your favourite natural oil to the eye area, including lashes. Let it sit for 5 to 10 minutes. Then wet a cotton ball with warm water, squeeze dry and gently wipe off all the oil. You can use coconut oil, olive oil, or almond oil. Be sure to test the oil first on your skin to preclude an allergic reaction. Avocado oil, Neem oil, and moringa oil are all too strong to use around the eyes, and may cause stinging. Proceed to wash your face as normal.
2) Use an oil and water cleanser: Some make-up remover brands make this process easier for you. They have a layer of oil at the top and a layer of water at the bottom. You shake the bottle and apply onto a cotton ball then swipe directly on your eyes. Brands like Clinique and Lancôme make really good combination eye make-up removers.
3) Use a foam-based cleanser: If you normally only wear light eye make-up, your usual foaming daily cleanser will suffice to remove your eye make-up. Be careful not to scrub and do not let any of it get into the eyes.
4) Good old petroleum jelly: Some pay have reservations because it is derived from petrolatum, but you ingest more of it into your body through your lips. Hands-down it is one of the most effective eye make-up removers. Especially when you have to cake on the make-up for an event or a night out. Apply a thick layer of Vaseline and let it gradually dissolve the pigments. Wipe off with a warm, wet cotton ball. Proceed to cleanse your whole face as normal.
5) Make-up remover wipes: These come in handy when you are exhausted and literally cannot walk to the sink after a long evening. Some women keep them by their bedside. Pull out a couple of make-up remover wipes from their packet. Close your eyes tightly and gently wipe off as much make-up as you can. Follow with your usual night cream or oil. This method often leaves some residual make-up so you must wash your face thoroughly in the morning.
Related Topics