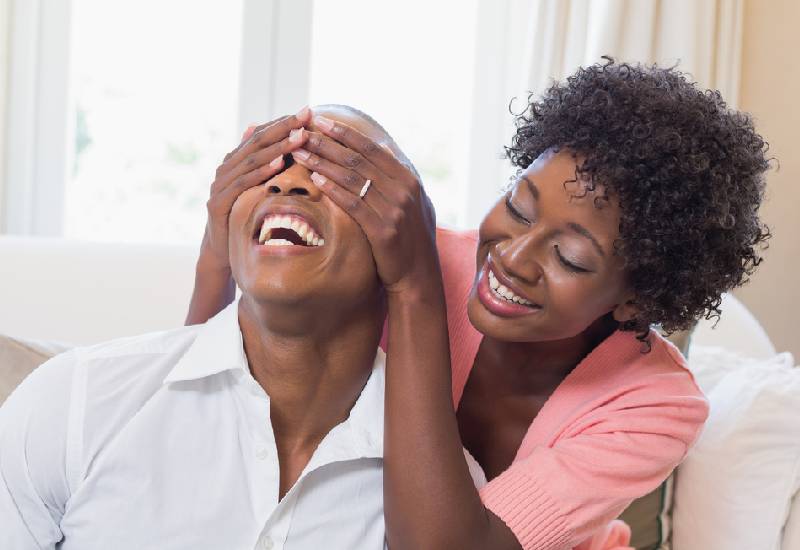 If you're in the right relationship, it will bring out the best in you. That is a fact you can take to the bank and cash out.
Couples who are in good committed relationships often live longer, accumulate more wealth and are generally happier.
When you fall in love, the desire for companionship, emotional intimacy and a sense of belonging take center stage. It is a powerful feeling like no other.
It is also important to note that just because the sex is bomb, it is not a sure indicator of a strong relationship. Many factors come into play.
If you find yourself in a space where you can speak your mind freely and honestly, you fight fairly, make joint decisions, treat each other with kindness and you enjoy spending time together, chances are you're already on the right track.
But if you're constantly bickering at each other, arguing, belittling and disengaging the person you are supposed to love most, then there is a very serious problem that needs to be checked.
We share some tips on how you can have a better relationship with your partner.
READ MORE
This is a huge problem in many relationships and an underlying issue for future potential arguments. What happened in the past needs to stay in the past. However, it is easier said than done.
If you find yourself constantly going back to what he or she did or said, it could be a good idea to take a step back and re-evaluate why you keep dwelling on a certain issue.
Could it be that you are a less forgiving person, you never quite got the closure you felt you needed or was it something so big you find it hard to forgive?
Look for clarity and have a conversation with your partner about it. If you find it difficult to openly express your feelings, a third party like a counselor in this case may be a good idea to help resolve your issues in a professional way.
Many of us have a problem when it comes to conceding or accepting responsibility for our actions. No matter the cost, you must be right. But at who's expense?
If you feel that every argument is a conquest you must win, that is a perfect recipe for conflict and resentment in your relationship. Choose your battles wisely.
Of course, you don't have to take blame for everything especially when you know you're right. However, there is a level of maturity and emotional intelligence when you know you have wronged or said something you shouldn't have to your partner.
Once you realize where you have gone wrong or how your actions may have affected the other person, do the right thing and say sorry.
Being playful adds something extra to your relationship and actually keeps the love growing. Any time you do or say something silly to make your partner smile, it releases some feel-good chemicals that makes you feel closer.
So, take some time to challenge each other in a game of chess over a glass of wine or play a round of strip poker before bedtime and watch how well that evening goes down.
Life doesn't evolve around you and your needs. You both need to understand that at the end of the day you are two unique individuals with different desires.
You must respect each other's wishes, dignity and value.
Personal boundaries and healthy space should be held in high regard.
Your relationship should be strong enough to allow you to spend time away from each other, working on personal projects, hobbies or other family members.