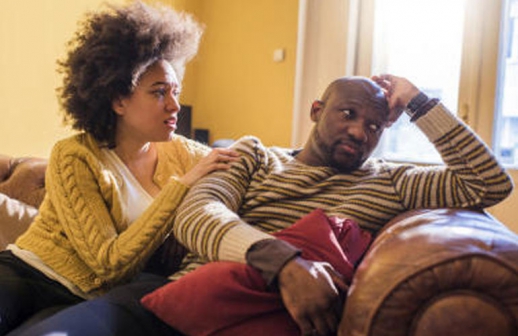 I have heard this often: I love him/her but I am not in love with him/her anymore! I have pondered on what this actually means and what the one saying it is trying to communicate. As you would agree, there seems to be a contradiction: I love yet I don't.
Interestingly, what I hear more often is "I don't feel him/her anymore". The "feel" means LOVE. Once upon a time, I was in love and yes I am no longer in love, I feel my spouse no more. This has got me thinking what this thing called love is, where does it begin and end? Is it a feeling that wears out? Can you put it on and off?
The views of those who have some thoughts to share on this subject vary from one person to another. Take Joyce and Mark who were married for two years. They were giving up on their marriage, because they did not "feel" one another anymore. Like Joyce and Mark, many couples after two years of marriage have issues and often wonder, "Is this "the one" I married?
The cycle of marriage indicates that relationships go through dream, drama, discovery and depth. Love is one of life's greatest quests, everyone wants to find love. It is said that love makes the world go round.
Psychologists define it as a desire for emotional union with another person. Love means so many different things to different people.
Some say love makes the world go round, others say that love is blind. Aristotle said "Love is composed of a single soul inhabiting two bodies." I like what Scott Peck, author of the book "The Road Less Travelled", says about love: "One result of the mysterious nature of love is that no one has ever arrived at a satisfactory definition of love. In his view, "love is too large, too deep ever to be truly understood or measured or limited within the framework of words".
Ancient Greeks too found love complex and came up with four different terms to describe LOVE; eros, storge, agape and philia to symbolize four types of love. The first kind of love was eros, named after the Greek god of fertility, and it represented the idea of sexual passion and desire. But the Greeks didn't always think of it as something positive, as we tend to do today. In fact, eros was viewed as a dangerous, fiery, and irrational form of love that could take hold of you and possess you.
READ MORE
Eros involved a loss of control that frightened the Greeks. Which is odd, because losing control is precisely what many people now seek in a relationship. Don't we all hope to fall "madly" in love? When I think madly in love I am reminded of Romeo and Juliet, remember the script?
According to scripture, love is patient, love is kind. It does not envy, it does not boast, it is not proud. It does not dishonor others, it is not self-seeking, it is not easily angered, and it keeps no record of wrongs. Love does not delight in evil but rejoices with the truth. It always protects, always trusts, always hopes, and always perseveres. I like the conclusion best, that love never fails.
True love should never fail. It is friendship that has caught fire, a great union of both of intersession meeting at levels of emotions, intellect and physical, sharing, caring and forgiving. It is about a level of loyalty through good and bad times.
It is not just about good times. It is about sharing whatever comes on the table, be it good and bad. It settles for less than perfection and recognizes that humans have both strengths and weaknesses and that love conquers all. Regardless of your situation, if there is love, you will conquer all.