Home
/
Easy recipe: Berry french toast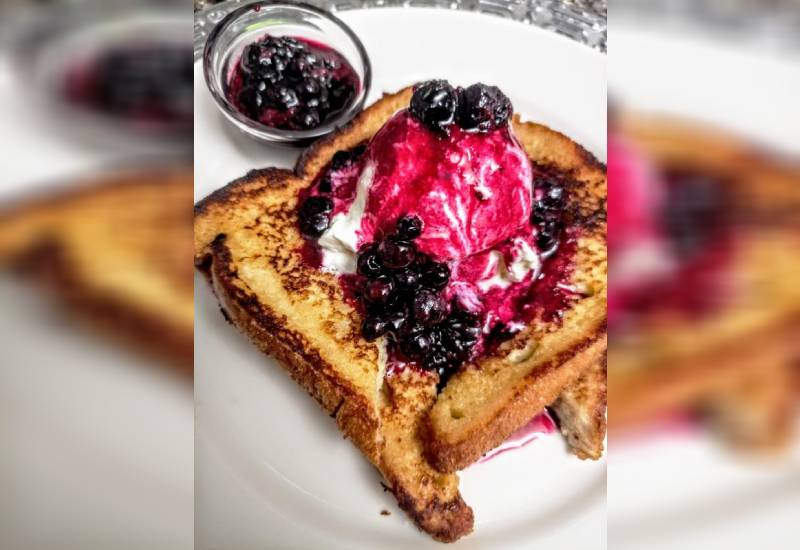 Nothing brightens a lazy weekend morning better than a sweet treat for brunch. It only takes a little time to prepare and it is worth every calorie.
What you will need:
8 slices of bread 2 eggs 1/2 teaspoon cardamom A pinch salt 1 teaspoon sugar 1/2 cup milk 1 teaspoon vanilla extract 20g butter for pan searing 1 cup frozen berries 1/2 cup sugar Scoop of vanilla ice cream
What to do:
In a bowl, add two eggs and half cup of milk.
Add one teaspoon of sugar, a pinch of salt and half a teaspoon of cardamom powder. Beat the mixture with a hand whisk until well blended, set aside.
In a non-stick pan over medium heat, add half a teaspoon of butter.
Once the butter has melted, take a slice of bread, dip it into the milk and egg mixture and then pan sear it until golden brown (about 30 seconds each side).
Remove from the pan and continue with the rest of the bread slices.
In a separate pan, add the frozen berries and sugar. Cook until the sugar is melted and the berries have turned into a sauce.
Serve the French toast layered with the berry sauce. Add a scoop of ice cream on top then some extra berry sauce over the ice cream.
Related Topics