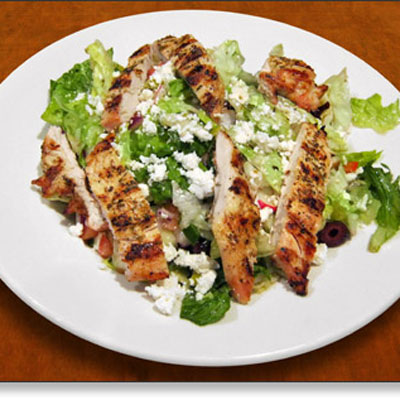 Bacon & Chicken Caeser Salad
Serves: 2
Prep Time: 5 minutes
Cook Time: 15 minutes
Ready In: 20 minutes
Ingredients:
READ MORE
4 rindless streaky bacon rashers
225g lettuce roughly cut (with your hands)
1 ripe avocado, peeled and cut into chunks
1 cup croutons (small pieces of toasted bread)
2 pieces chicken breast, cooked/grilled cut into chunks (left over chicken works best)
Directions:
In frying pan, fry the bacon until crisp. Remove and set aside. In the same pan, sprinkle the croutons and toss over medium heat, until they are coated all round with the bacon juices.
Chop the now cooled bacon into chunks.
In a glass bowl, mix the roughly cut lettuce, avocado, bacon, chicken and croutons. Toss with a wooden spoon.
Drizzle dressing over the salad and finish with a good dusting of parmesan cheese and some black pepper.
Reach Wambui on: [email protected], www.ucreations.co.ke,
Tel: +254 722 489 419
Photo: lumepancakehouse.com