Home
/
Real men don't propose, they just marry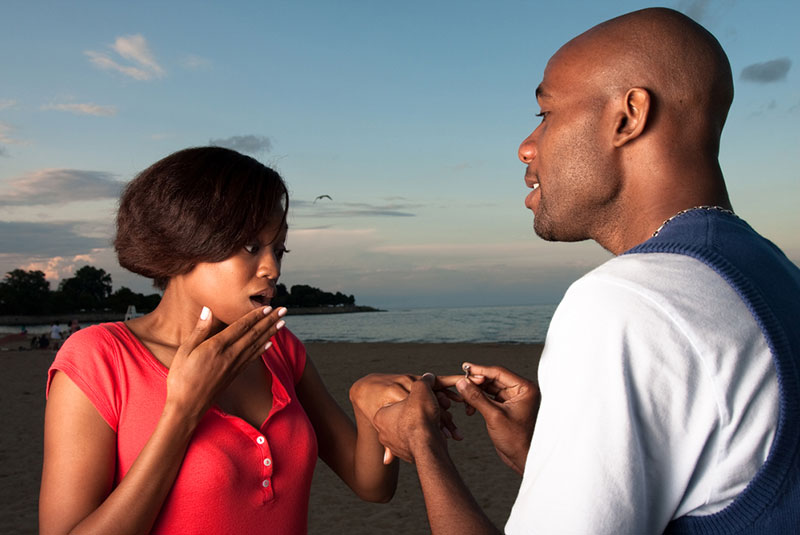 Recently, while stuck in a certain waiting room, my attention was drawn to the soap opera on TV. Just like many other soaps, this one was punctuated by tears, empty promises and of course, lies. But this particular episode nearly made me drop my disposable cup of water.
A relatively well-to-do young man had planned this auspicious surprise marriage proposal for his girlfriend. In the company of a couple of friends, the lad took his lady out for a boat ride by the sandy beaches of Mexico and, once they were aboard, amid the romantic tunes of a violin, cascading waves and immaculate mangrove canopy, he knelt, looked deep into his lady's eyes, took out a sparkling silver ring from his pocket and said the four magic words, "will you marry me?"
Now ladies' reactions to such gestures are very predictable. They will almost always shed tears, lift you from your knees and, if she is the really emotional one, reply amid torrent of tears and with a trembling voice, "Yes, I will marry you."
But this one didn't, and at this point my cup of water actually dropped. Surely the man had invested too much in this thing. The young lady glared at the poor soul for a minute or so and blatantly replied. "No, I am not ready for marriage."
Which leads to the subject of my article today. Is the length men go to for marriage proposals really worth it? Why go to all the lengths of buying expensive rings, setting up unrealistic scenes, kneeling and begging just to propose? Suppose after all that she still says no, where will you hide your face? What will you tell the squad when you meet later in the evening?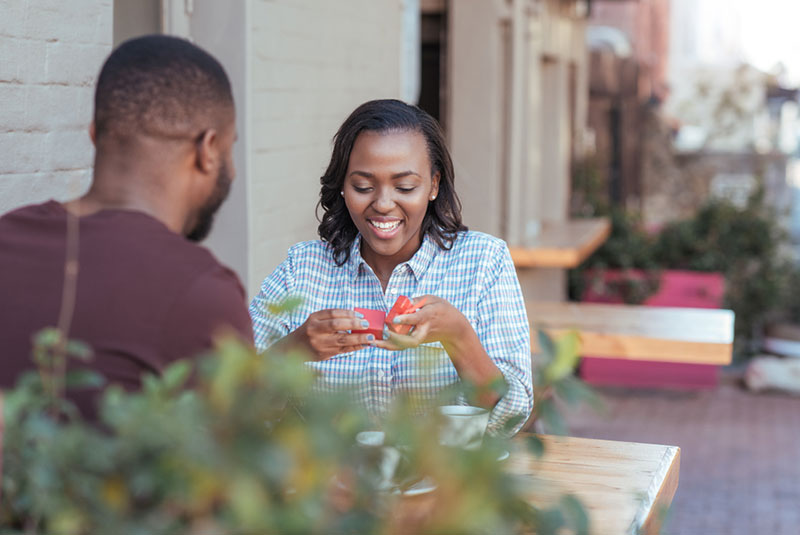 I miss the days when a marriage proposal was as simple as impregnating the lady you love and boom, she's your wife. And of course you could do this as many times as you wished provided you could take care of those women and kids. Listen, fellow men, we are losing track as a gender because we are elevating this issue of marriage proposals too much. Those of you doing it are making the rest of the normal population look bad, and this is a call for you to stop.
Listen up, fellow men, before that idea of proposing pops up in your mind next time, ask yourself the following questions. Isn't there a better way to spend that valuable time you want to waste proposing? There could be a serious soccer match about to kick off or a key boxing event about to go down. Mediate concerning the amount of money you are just about to spend and ask yourself if there is no better venture you could put the cash to. Instead of purchasing that engagement ring for say Sh20, 000, why not top up your contribution in the squad's chama? (Yes, ladies, we have successful chamas these days). Brethren, create some time with your ancestors and enquire from them if they would approve your hiring of an expensive hotel just to propose.
In any case gentlemen, a woman who loves you will marry you whether you propose or not. In fact, she will start telling friends and family that both of you are married way before you start dating. She will shop online for that wedding gown years before you even think of marriage. She will start introducing herself as Mrs You in those chama meetings where issues of how many of them are married versus how many are not are discussed for longer periods than actual issues of money. Heck, she will even start boasting of how responsible her man is, how he already pays fees for her siblings and so on.
Fellow men, in case you find yourself in the unfortunate situation of being proposed to, don't embarrass the rest of us by saying no or by giving flimsy excuses. Say yes as many times as you can and to as many women as possible. It is unmanly to say no simply because you said yes the last time, suppose the last woman disappoints you?
Would you like to share your reflections? Send your article to [email protected]
If you got the chance to ask God one question, what would it be?
Related Topics