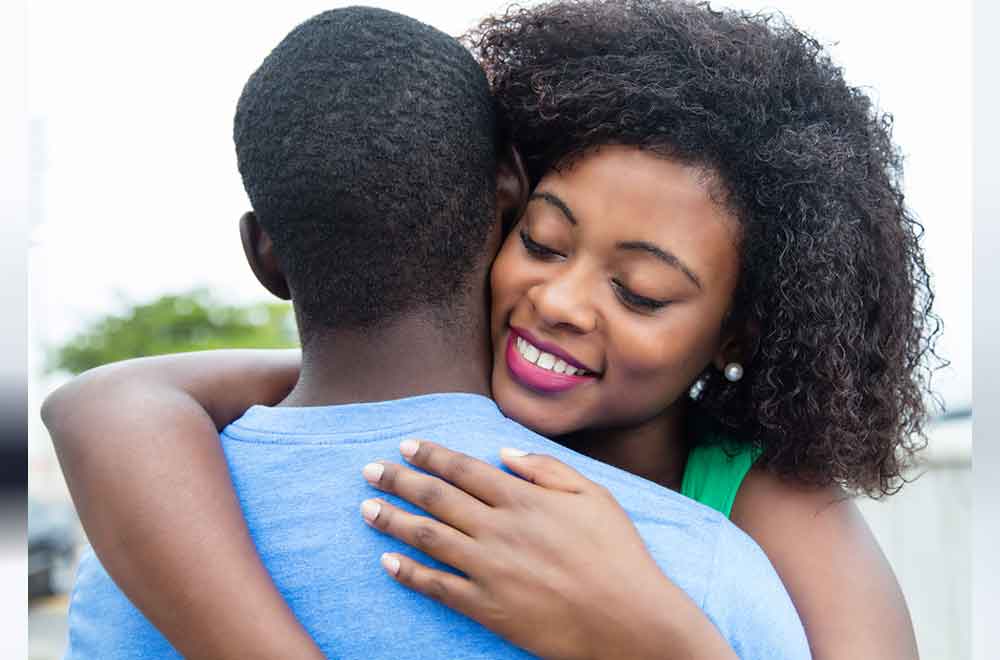 Ladies and gentlemen, in relationships, we are all blessed with a sixth sense. Maybe it's time we all woke up and used it well. Some of these tantrums we throw after a breakup can be avoided. If only we had listened to that tiny voice within us from the word go. Many times we brush off the sixth sense, blaming it on a jealous friend only to look back later and curse ourselves.
Sometimes, when you are about to hit it off with someone but something keeps dragging you back, hold your horses and give it a thought. There's a reason this something is dragging you back. Don't push it away then come back later to throw tantrums and curse even those who had no idea about your relationship status in the first place.
Personally, if a man hits on me and the small bell within me goes, 'Tiiiing!', I immediately detect a red flag and start my small investigation. You might not be a trained investigator but trust me, no one investigates better than a person in love.
One time, love made me dress up in a wig, dark stunners, and huge headphones just to follow a 'potential husband' in the dark. It was when that voice kept telling me that he was up to no good. That night, I swung my hips behind him in the cold till I gave up.
By the way, listening to your sixth sense needs serious patience. You don't just wake up one morning and decide to act on whatever it's telling you and expect immediate results. My friend, you will give up just when you are supposed to start.
True to the red flag alert, the man was up to no good. I came to realise way later into the relationship. I, however, thank my sixth sense because as it is, the news didn't catch me off guard. There's nothing as devastating as being caught off guard in a relationship. It can throw you off balance and render you insane for a while.
READ MORE
It happened to me while carrying my pregnancy. You know, that time when you receive some bad news about your relationship when you least expect it. But I maintained my sanity and laughed at myself so hard. I mean, I had seen enough red flags but there I was blinded by a future only visible in my eyes. God had slapped me with many red flags but no, the Beryl in me kept going as if there was an award for whoever dated the guy.
To this date, I laugh at how I kept ignoring the tiny voice. Maybe I got some little strength from the number of years I have lived on this planet. Had I been in the same situation ten years earlier, you people would have seen a side of me that I equally have never seen.
That incident taught me to never ignore any red flag flashed before me, even if it's a false alarm. That sixth sense is well pampered and fed within me -- the one that makes me turn my face away from a handsome men. It doesn't matter if my sixth sense is wrong, just know that if it tells me anything about you, I will take it seriously. I would be proved wrong later than be caught off guard. It's probably the reason I am still single but who wants to get married in a house that has red flags all over? I can even cancel a confirmed date an hour to its 'kick off' as long as the tiny voice has told me so.
So my fellow ladies and gentlemen still on the shelves ready to be picked, take your time. Don't rush into doing things just because you are in love. You have your whole life ahead of you.
We also have our lives ahead of us so spare us the tantrums when things go south, especially if you saw all the signs and chose to ignore them. We aren't here to mend hearts that were willingly broken.
By the way, if you ever find yourself inside a hole you personally dug, please climb out quietly. No one wants to be bothered by your noise. We need some silence to enable us listen to our own sixth senses.