Home
/
These are the most embarrassing Christmas gifts you can give anyone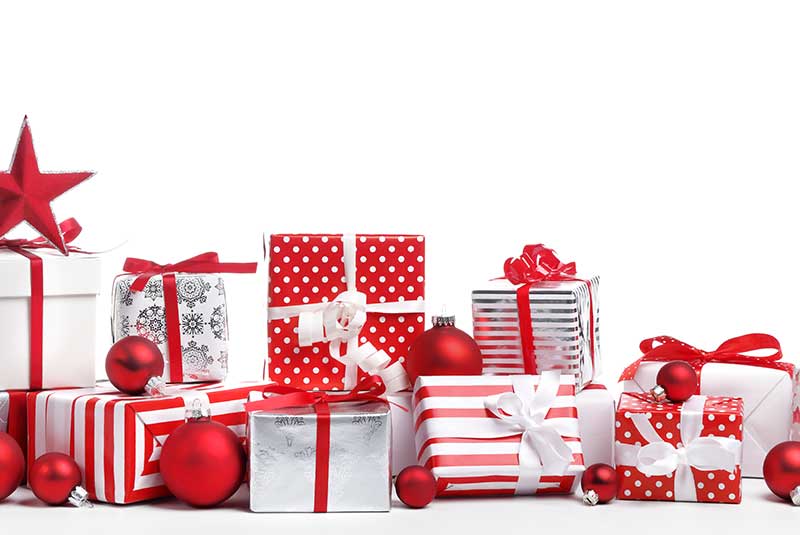 Humanity's annual gala ball means exchanging not just invites to wine and dine, but also to exchange gifts. But it's important to do some leg and mouth work to find out the appropriate present for friends and loved ones. You don't want to give 'state-of-the-art' contraceptives to a staunch Catholic. Here are 10 gifts that might simply embarrass you:
1. G-string for siz in-law
Maybe you bought them at a Xmas clearance sale. And having reckoned that Mama Boi is shaped like a barrel, aunt Martina too Oldskul and cousin Maria too 'holy' and only wears kamisi, you thus decided only Lavender (your sister in-law whom you've nicknamed 'Lav' would look good in a G-string. No matter your intentions, that kind of Xmas gift can lead to domestic World War III.
2. Wheelbarrow for Mrs Even if your long-suffering wife is a sucker for gardening, gifting her wheelbarrow and shears will be met with kinyoriro. Wives prefer white gold rings, smart phones, shoes, dresses and perfumes. Garden tools, school fee, holidays, rent, and servicing her car are not gifts, but duties.
3. Johnnie Ginger for mum in-law You haven't finished paying dowry, yet you have the sober guts to buy mother in-law a whole bottle of Johnnie 'Mtembezi' Ginger variety not knowing she's front pew church goer and chairlady of the Women's Guild!
4. Gout for dad in-law
You ensure father in-law receives very well roasted goat ribs, leg and chaps oblivious of his gout besides acidic stuff that will worsen his ulcers thinking you're scoring bonga points.
5. Hit pants for niece Don't take your liberal ways to your in-laws, buying under-age daughters hot pants, make up kits and tiny tight tops. They will think you're a pervert.
6. Smartphone for 'Shosh' Why buy a Sh100,000 smart phone for cucu who will only use it to make or picks calls, and receive Mpesa? At her age, she doesn't want to play Candy Crash, has no reason to take selfies, isn't on Facebook, just get a 'Mulika Mwizi' she might need the torch during blackouts in rural Shamakhokho!
7. Electric scooter for 'Boi' Don't buy other people's children gifts that their parents cannot afford. Why buy a child who walks barefoot to school an electric scooter, a hoover board or a Blackberry Z30. Buy them a mathematical set with all the compasses!
8. Dildo for aunt Martha
Any gift that has sexual connotations should only be reserved for your wife, or hubby. Aunt Martha, your retired biology teacher won't appreciate such despite having lost her husband during the Mu Mau War of Independence!
9. Freshener for uncle Gachiri No matter how much you hate uncle Gachiri nd his stinky breathe, you don't have to gift him a toothbrush and mouth freshener. Aunty Matilda is illiterate so why the set of Jeffrey Archers? Uncle 'G' can't hear very well, and doesn't own a phone or a radio, so why Beats by Dre headphones?
10. Pram for aunt Diana If you don't keep in touch with relatives, there is no need buying them pretentious presents. Aunt Diana never married, has no children. Why the pampers and pram? Sweet nephew Anna in the village wanted Cinderella books, but is now married with five brats and might no longer fancy a set of Lady Bird books!
What is something you accomplished this year that you are proud of?
Related Topics