Home
/
Hair
Seven natural hair care tips for your daughter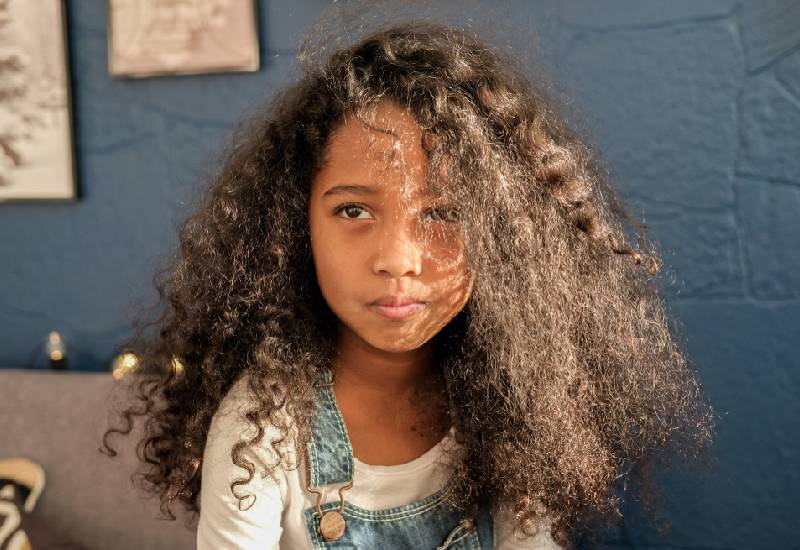 While your kids are still young, all the grooming falls on your hands until when they are capable of doing it themselves.
Coming up with a routine may sound scary at first especially if they have a sensitive scalp. The wrong move and she will forever hate and be traumatized of having her hair made.
But with the right products, tools and abundance of patience, your daughter's hair care does not have to be a nightmare.
Not only will she look super cute in the bows and berets, but her hair will get to grow healthily.
Oh, did we mention that she will sit through the whole process without a fuss? With these hair care tips you are guaranteed to have a happy camper.
Read on.
1.Shampoo
While it may be faster and easier to use a shower gel while in the shower to wash her hair, it will do more harm than good for your little ones hair since it's not formulated for hair.
Go for a gentle, natural, tear free shampoo to wash their hair at least twice a week. If it isn't too dirty you can always opt for a co-wash.
2.Detangle
Use a generous amount of conditioner on the hair before trying to detangle it. If this is not well done it may cause some pain and breakage.
You can choose to condition and detangle before shampooing or after. Use your finger or a wide toothed comb to gently separate her strands.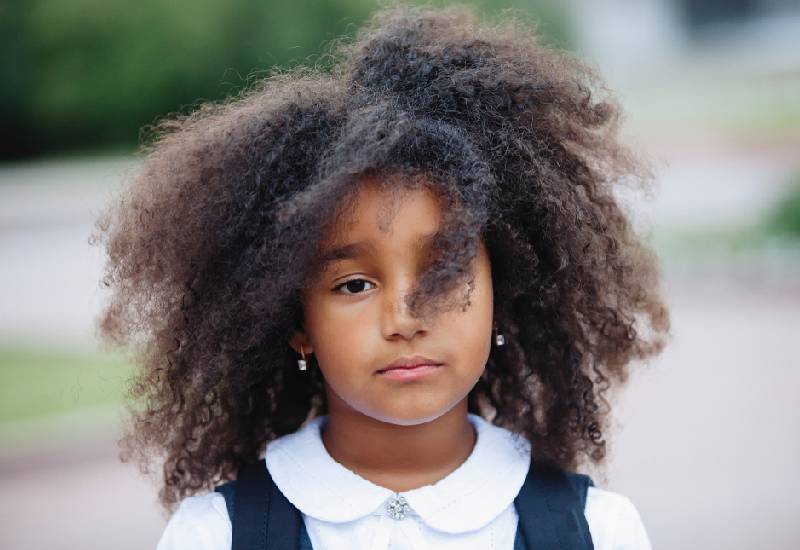 3.Deep condition
After her hair is clean and tangle free, apply some deep conditioner to her scalp and hair after warming it up a bit. This way it will penetrate the cuticle much better.
Let it sit for about an hour or so in a shower cap and if possible, under a hooded dryer for about 15 minutes then rinse it off.
4.Trim
If you're starting to struggle with hair balls at the end of her hair and snapping when detangling, her hair is due for a trim. You can have a salonist do it or if you must do it yourself, do not cut off more than an inch of hair.
5.Leave in conditioner
To seal in the nutrients and moisture apply a pH balanced leave in conditioner to her clean hair. This closes the cuticles of her hair shaft reducing any breakage and leaving it super soft.
6.Braiding
If she's old enough let her pick her own hairstyle and do your best to execute it.
By braiding her hair either in twists, lines or braids is a great way to protect her hair from exposure to elements and breakage.
Be mindful of the edges and do not put too much tension when holding her hair up in a bun, ponytail or any other style.
7.Accessorize
Once you're finished with the styling, go in with some oil to seal in the moisture. Perfect examples include olive oil and Jamaican black castor oil.
You can also add some cute bows and clips to make her pop.
Related Topics