Home
/
Parenting
Tips on how to make co-parenting work after a split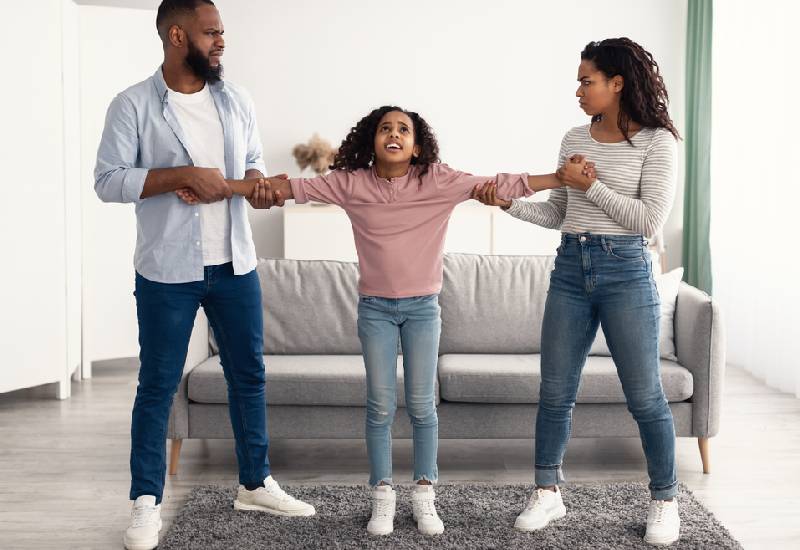 You and your ex may have parted ways in bad terms and to be honest, you could care less if you never had to see them again.
Justified as your feelings may be, remember that you have children together and they observe every action and word you utter about your ex.
No matter how much you may want to keep your children from him or her, you cannot deny them the right to know or spend time with their other parent because at the end of the day, they are 50% made up of them.
That fact alone should stop you from throwing around negative vibes because it will make your child question whether you love them since you cannot stand the other person who is also responsible for their existence.
To avoid damaging the relationship they have with the other parent and affecting their emotional wellbeing, you as a parent must refrain from projecting your negativity and putting aside whatever issues you have for the sake of your children.
Here are some shared custody tips to help your co-parenting work:
Yes, he or she may have been the problem and it was purely their fault why the marriage or relationship did not work out and we get it! However, that does not mean they will be terrible parents just because they were the worst partner ever.
You must understand and separate the two. Unless he or she is violent, short tempered and has shown other traits that may put the children in danger, you must respect their skills and capabilities as parents.
As two adults sharing children it is your responsibility to ensure the co-parenting works out without any malice or ill intention.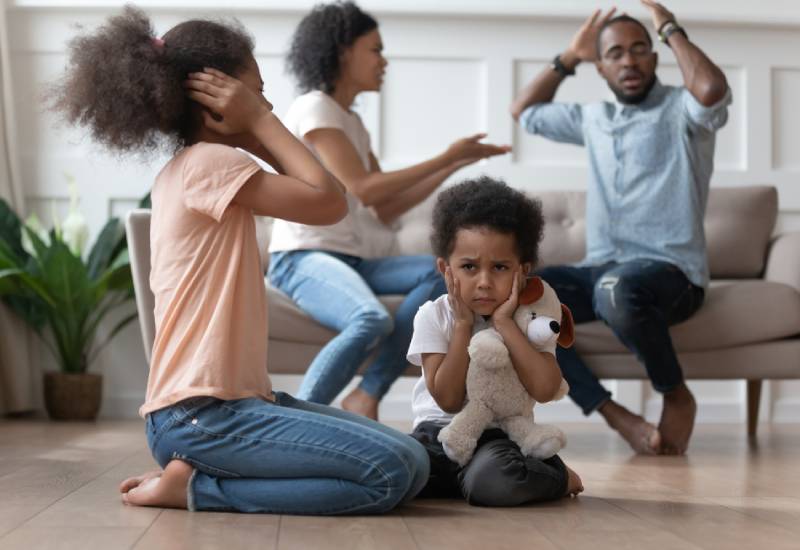 Set up and agree on rules
If you and your ex cannot stand to be in the same room, look for ways to communicate. This could be via email, texting or in the presence of family members or your lawyers.
Create rules the children are required to follow at both households because children need consistency and structure.
This will give them security and a healthy routine they must observe.
And in the instance one parent breaks the rule say he or she has allowed them to stay up late or bought for them fast food for whatever reason, do not blow it out of proportion. Trust them and let them play their role without you having to control and force everything on them.
Keep your issues to yourself
No matter what your ex has committed or omitted to do, never talk badly about them in the presence of your child no matter how disappointed or angry you may be.
Your opinions and feelings are valid yes, but never vent or abuse your ex and likewise never allow anyone else to do the same in their presence.
Failure to do so will make them question their self-worth and you will be teaching them how to be disrespectful.
You must never forget that children see themselves as a combination of the two of you and in the long run, they will stop feeling comfortable around you because you make them feel inadequate.
Just because you do not meet minds do not escalate the tension by being rigid and unreasonable. Stick to the agreed schedule and if he or she is not able to do so be understanding and forgiving.
Treat each other amicably even if it means sharing a table over the holidays so that the children can spend time with both of you or if they run late to pick them up or drop them off do not go off on them.
Related Topics