Home
/
Parenting
Five tips on how to improve your toddler's behavior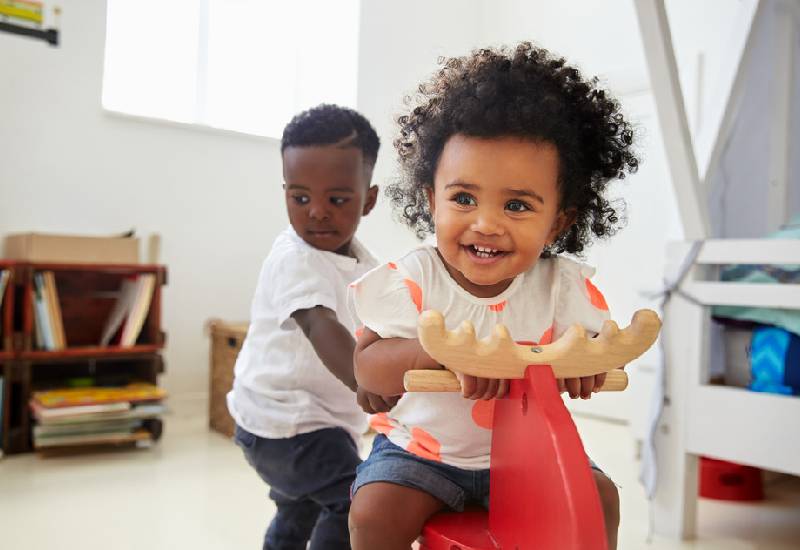 Toddlers are super cute and adorable until they start throwing tantrums and you wonder where that little monster came from.
The crying, kicking and yelling can be quite frustrating especially if it is happening in public and every stranger can't help but judge you for being a bad mom.
Thank goodness that isn't the case.
Just because your two-year-old decided to lash out doesn't mean you are necessarily doing something wrong. It is a stage of toddlerhood and he or she is simply expressing their dissatisfaction, anger and sometimes they're simply showing their autonomy.
Instead of blaming yourself, here are a few things you can help change their behavior for good.
i.Time out
If children don't learn about consequences for their bad behavior there is no reason for them to stop. Let them know in a stern but kind voice what you will, and what you will not tolerate.
If they become repeat offenders, initiate time out and set a timer. For each year, add a minute. Let them stay there in silence and once the time is up explain it to them again why they were put their, ask them to apologize and give them a hug.
Even in public, do not slack. Scout for potential areas you can do this safely. This way they will be behave no matter where they find themselves.
ii.Healthy distractions
At times you really have to pick your battles. If you find that they are crying for a particular toy or they want to go outside, find a better solution to distract them with. Before you know it, their focus has shifted and they're calm.
This does not mean bribing them to stop acting a certain way but rather offering them something else to take attention from what they were doing.
iii.House rules
One of your responsibilities as a parent is to set and teach your home rules. Keep reminding them until they somewhat understand. If they break any of the rules it is a good idea to reprimand them immediately so they can know what they have done wrong.
Considering you have valuables in the house, moving them would be a good idea. Curious toddlers love to explore and touch things along the way. To avoid making everyone upset, set a playing area aside with their toys and books and let them know certain places are out of bounds.
iv.Be nice
How you treat people in the supermarket is how your child will also end up behaving in general. If you find your child is acting out, shouting and easily gets wound up, you need to take a proper look into your own actions. Chances are, that's how you have been responding to situations around you.
When you treat people kindly, patiently queue and be considerate of those around you, your child will mimic that and he or she will see how well that principle works. They will realize it is easier to catch flies with honey than with vinegar.
v.Keep promises
For your child to take you seriously you must follow up your word with actions. If you said you will take them for a drive once they finish eating their vegetables, start the engine. If you warned them about leaving if they misbehave at a family gathering be ready to do so without any negotiations.
This way, they will learn to trust you since you keep your word and they will respect you enough not to do go against your orders because they will be met with consequences.
Related Topics