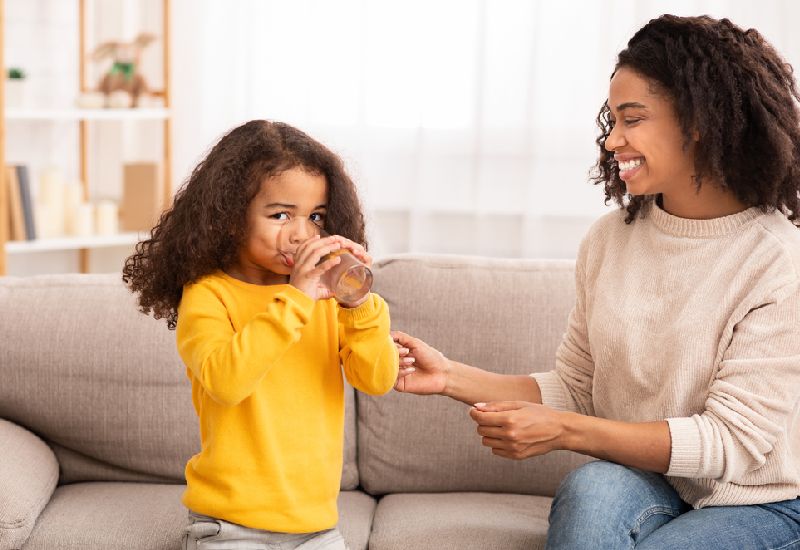 Sadly, not all kids enjoy drinking water, some even cry at the sight of their water bottles. And who are we to force them? Even as adults we must admit that some of still struggle to drink water not unless they are thirsty.
But as much as kids don't like to drink water, it very important for them to consume enough water for the benefit of their health.
As a parent, you might get tired of your kids fussing about drinking water and instead assume that giving them fruit juice or regular juice as a replacement for water is fine. That's not how it works.
Drinking water is very important as it helps your child's body get rid of excess toxins, and keep them hydrated.
You need to ensure that your child drinks water and since that is not always easy, we share some tips to help you get them to drink more water.
i.Use frozen fruits
Freeze their favorite fruit by cutting them into cubes then placing them in their water bottles filled with water. The frozen fruits will not only add a cooling effect but also give the water some taste and colour which will make it interesting for the kids to want to drink. This is actually a great way to keep your child away from processed drinks especially during the hot season.
READ MORE
ii.Add fruit
If it is night time or cold and you need your kids to drink some warm water, you can consider putting some fruit pieces into the water bottle with warm water. This is also a great way to sweeten the water and sneak in some vitamins in the kid's diet as well.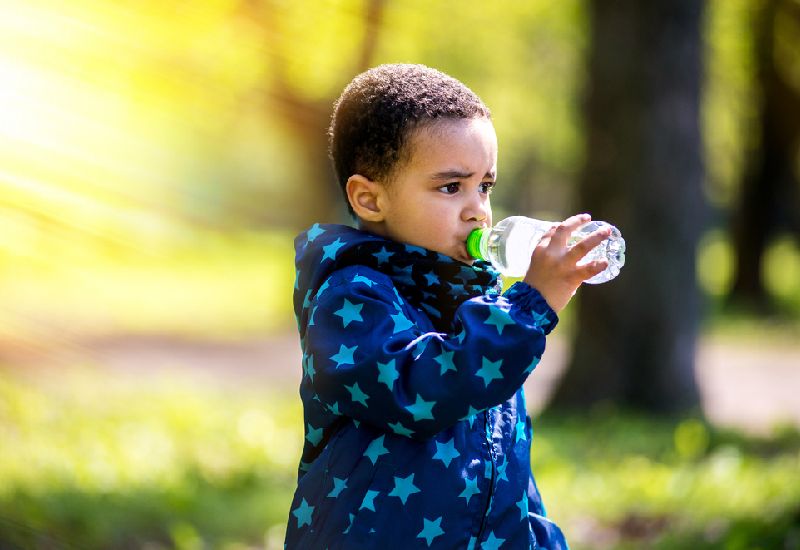 iii.Get them a cute or playful water bottle
Use a water bottle that has their favorite cartoon animation or has a ball, teddy bear or toy attached to it to make drinking water fun. You can also considering letting them have their own special water cup or bottle. Kids get attracted and get interested based on what they see.
iv.Be a good example
Children look up to you and you can take advantage of that by scheduling your water drinking time together. Make it fun and make sure they see you take water. This will encourage them to drink water more often. Remember you can't force them to drink water if you are not drinking water too. This is a great motivation for you to drink some water too.
v.Moderate intake
Instead of carrying only a juice bottle make sure you carry some water with their favorite fruit in it. When they get thirsty offer the water first before giving them juice.
Put a small water bottle in their back pack. Instead of giving them one big bottle have two or three cute small bottles to make it easier.