Baby Drago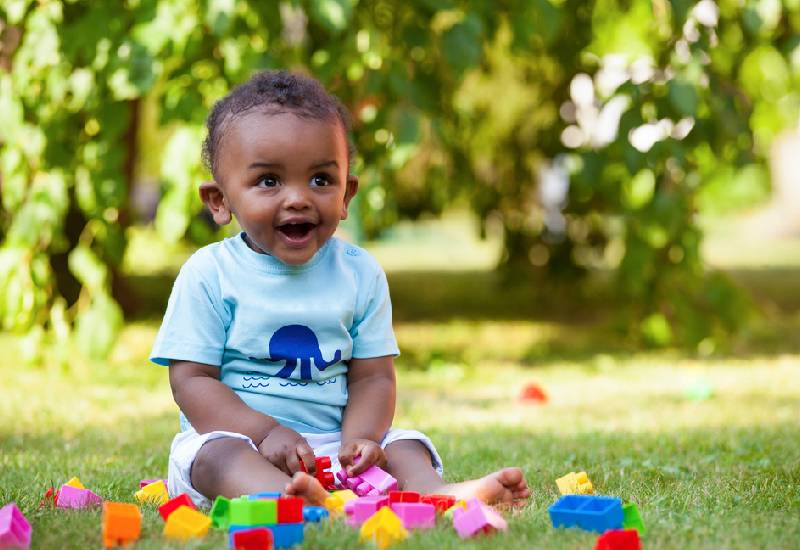 ALSO READ: What men can do to brighten the pregnancy experience for their partners?
Who would thinked that a three-year old baby, kwanza who is trapped ushago, can be a meme? This is how it came to happened.
On June 6, when us we are thinking that Press'dent Uhururu Kenyanya is going to open lock down, so we can go back Nairobi, he refuse. Everyone was watching TV in that afternoon – my ntagu, my shosho and all my aunties – to hear about Nineteen!
When Kenyanya he come on TV, me I see that he is wearing my kitenge, like the one that I lefted in Nairobi. So I scream, and ask that I want to talk to my Daddy!
My shosho she gimme her phone, and dial my daddy. When he come on the phone, I say with a lot of angers: 'Papa, nani alipea huyo Uhururu kitenge yangu?' My papa he is very confused, and he say: 'Daddy, hio kitenge ya Uhuru inafanana na yako, sio yako!'
But my Papa maybe he is getting older, like Ntagu. For one, why does he like to call me 'Daddy,' and yet he is the daddy? Do I call him 'Toto' then?
But on that Saturday, all I want is my kitenge back, so I complain in the phone. 'Papa, ambia huyo Uhuru arudishe kitenge yangu kabla nimchape vibaya sana!'
Kumbe my Aunt Philo is recording me on her phone. She sends the video to my Mom in Nairobi, who puts it in a group of mummies from Milimani.
ALSO READ: Men only: Meet the heroes of mother and child care
The next thing, in the middle of week when I come from shamba to kill a kuku with Ntagu, I am hearing that I am 'bending' on the In-Net! I see so many video of Baby Drago, me, three, with frown on face, waving my finger as I warn: 'Ambia huyo Uhururu arudishe kitenge yangu kabla nimchape vibaya sana!'
Now there is this song that I like to dance to so very much. It is called 'Okwonkwo' by Femi One and Mejja – but my sister Milan in Nairobi, with Mama and Papa, she send a video to my Aunty Emma and she say that the video it is by Hazard on Tic Tock!
I remember this Hazard. Long ago, when I am small, my daddy he like to carry me when Hazard is taking the penalty. Then my Daddy he scream: Hazaaaaaard, gooooooooaaaaaal' when this man he has score. Kumbe Hazard he lefted footie and he wented to sing 'Okwonkwo' on Tic Tock?
On the next Saturday of Juned 13, my Aunt Emma she record me singing 'Okwonkwo.'
Again my mummy she put her face in a book with this video and so so many people they like Baby Drago, lol.
But it is when my Uncle Ryan decides to train me the whole week that Baby Drago become HIT!
There's a song about nice daktaris (like my Doc Willis Mutune) in Nairobi by people called ETHIC
ALSO READ: Mum's priceless reaction after finding teen daughter's pregnancy test
My cool Uncle Ryan he teaches me this music, plus a dance, all of the week (Uncle Ryan is the very bestest dancing in his University of the Chuki).
Then he puts for me a funky clothes my Mommy boughted me, and dark glasses Daddy buyed me when we go Luna Park long ago.
Last Saturday, he film me doing the song 'Daktari' by Ethic – and by Wednesday, it has go viral like Nineteen.
People are laughing and loving Baby Drago.
For the chorus, I sing 'Baba Big Mama Zoo/ bang bang bang the zoo!'
Milan she called me to say I have all the word wrong. That I go look on the YouTube.
Sometimes I think like Milan, my nine-year-old sister, she is silly!
I am three. Can't read!
My funky Aunt Faye is now also a-musting to be part of my new baby celebrity.
This whole week, she'll be making me to cram words for the next 'Baby Drago' video for next Saturday. In it, I must shake my hands like window-milos and say 'Press'dent Kenyanya, toa hii lock down, tumechoka!'
I think I am becoming this Covid-19's 'Githeri Baby.'