Esther Passaris shares photo breastfeeding in solidarity with woman kicked out of city restaurant
Parenting - By
Wanja Mbuthia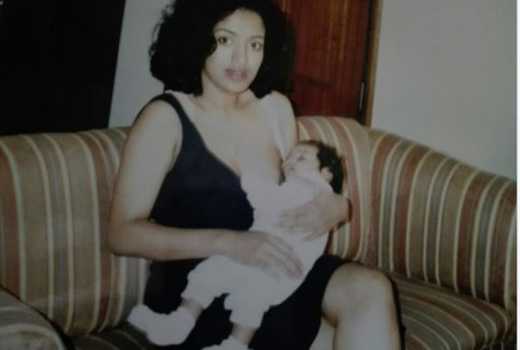 Breastfeeding in public has been in our tongues for the last couple of days following the incident where a woman was kicked out of a restaurant for breast feeding without covering herself.
Political leaders have also not been left behind in the debate as they show solidarity with the victim.
Nairobi Woman Representative, Esther Passaris joined troops of gender activists who were protesting against the restaurant. She took to her social media to share a throwback photo of herself bare breastfeeding. She captioned the photo
Standing in solidarity with those who are demonstrating today for the rights of mothers to breastfeed their babies without discrimination. @fidakenya @HakiKNCHR @wayuamongare #BreastfeedingIsARight
Nominated Senator Isaac Mwaura and Gilgil MP Martha Wangari were not left behind either. On Tuesday, he joined protestors outside Olive Restaurant along Accra Road where one Betty Kim was allegedly kicked out.
The two politicians even posed for photos with the protesters.
READ MORE