Home
/
Skin Care
Beauty cocktails: Good and bad combos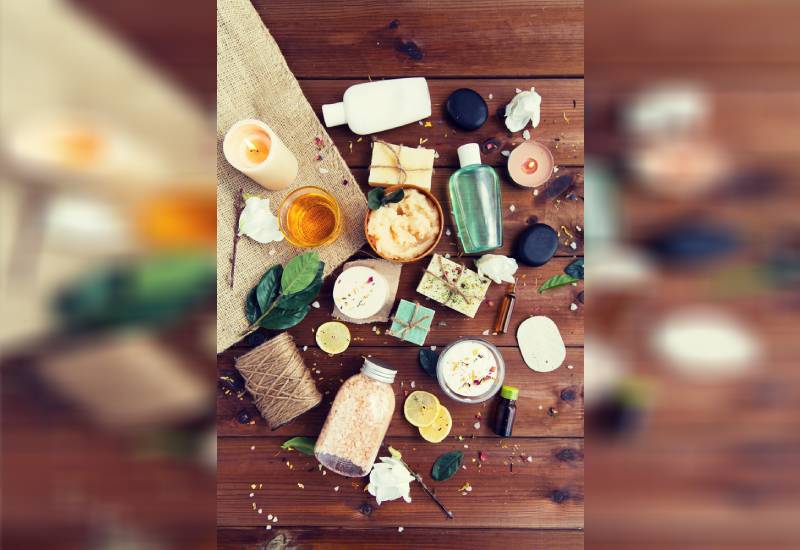 What if you could resolve several skin woes simultaneously? That would be a dream come true! Sadly, mixing different beauty ingredients can have catastrophic effects.
Negative side effects of bad beauty combos may include breakouts, irritation, dry skin, and premature aging.
At the very least, two incompatible products may render each other ineffective – meaning you'll be wasting your hard-earned money.
To help you mix and match beauty products and ingredients appropriately, here's your guide to bad and good beauty combos:
Bad: Benzoyl Peroxide + Retinol
Both of these ingredients are effective in fighting acne. Benzoyl peroxide is usually prescribed for mild to moderate acne. It works by killing acne-causing bacteria on the skin's surface and sloughing off dead skin.
Additionally, benzoyl peroxide also acts as an anti-inflammatory and comedolytic, meaning that it opens up skin pores and reduces inflammation.
On the other hand, retinol (a vitamin A derivative) works by sinking into the skin to promote rapid cell turnover.
This causes your body to churn out fresher, smoother skin. Over-the-counter retinoid creams are sold to help fight premature skin aging as well as acne.
Combined, these two products cancel each other out. However, if you are keen on experiencing the benefits of both, try alternating their use. For instance, if you exfoliate twice a week, use benzoyl peroxide one day and retinol the other day.
Good: Retinol and Glycerin
Glycerin is a simple ingredient that is very common in all kinds of skincare products. It is categorised as a humectant, meaning that it attracts water to itself.
This means that in addition to moisturising your skin, it attracts more moisture from deeper skin layers or the air in humid environments to keep your skin surface well-hydrated.
As if that weren't enough, glycerin also slows the evaporation of moisture from your skin. In skincare products, glycerin is often combined with emollient or occlusive moisturizers or sold on its own.
While there's no argument against the wonderful benefits of retinol, one downside is that it can leave your skin rather dry – which is why you should use it sparingly.
To counter retinol's drying effect, layer it with some glycerin. The two products will work synergistically to combat fine lines and wrinkles, acne, while moisturising the skin and minimising the irritating side-effects of retinol.
Bad: Vitamin C + AHAs/BHAs
Although vitamin C, Alpha Hydroxy Acids (AHAs), and Beta Hydroxy Acids (BHAs)are all antioxidants, they don't play well together.
Known as ascorbic acid, vitamin C is a powerful antioxidant that also helps shield the skin from harmful UV and infrared radiation and environmental pollution. In this way, vitamin C is great for preventing skin pigmentation and inflammation.
AHAs and BHAs are also well-known for their exfoliating, acne-fighting, and anti-aging benefits. AHAs can be found in sugarcane and some citrus fruits, while BHAs can be found in some plants such as the bark of a willow tree.
Glycolic acid is an AHA acid, while salicylic acid is a BHA acid. The main difference between the two types of acids is that AHAs are water soluble, while BHAs are oil soluble.
Combining vitamin C with AHAs or BHAs can result in acidity, leading irregular pH balance on your skin and rendering the products ineffective. Layering these products can also cause irritation. If you want to use both vitamin C and AHAs or BHAs, apply vitamin C in the morning and use the rest at night.
Bad: Niacinamide + Vitamin C
Also known as vitamin B3 or nicotinamide, niacinamide is a water-soluble vitamin used for skin moisturization and brightening.
Niacinamide supports the skin barrier, help repair damage and manage acne. Niacinamide is also known for resolving pigmentation issues and wrinkles.
While niacinamide is truly a "miracle" skincare ingredient, you should tread carefully when combining it with other active ingredients, especially acids. Such combinations are likely to result in skin irritation.
Mixing niacinamide with Vitamin C is particularly a big no-no as they make each other less potent. Additionally, layering vitamin C and niacinamide may cause a chemical discolouration of the products, increasing the chances of developing facial flushing.
To get benefits of both, use vitamin C in the morning and niacinamide at night.
Good: Sunscreen + Antioxidants
Hopefully, it is now common knowledge that applying a layer of sunscreen on your face everyday is the best way to beat premature wrinkling. Studies show that 80-90% of all premature signs of facial skin aging are due to sun damage.
This damage occurs when free radicals produced by UV and infrared radiation alter cellular DNA and break down the skin's collagen.
Sadly, sunscreen is only able to block about 55% of the free radicals produced by UV exposure. UV radiation, which accounts for only 3-7% of solar radiation is the most harmful to skin.
Sunscreen doesn't offer protection from infrared radiation or visible light, which account for a large percent of solar radiation.
This is where antioxidants come in! Antioxidants are molecules that protect our body cells from damage caused by free radicals. Basically, they mop up and neutralize free radicals resulting from UV and infrared radiation and other environmental aging factors (such as smoking and pollution).
Combined with sunscreen, antioxidants reduce the production of free radicals by up to 78%. You can layer the products (with sunscreen on top of the antioxidants) or go for a sunscreen formulation that contains antioxidant.
Related Topics