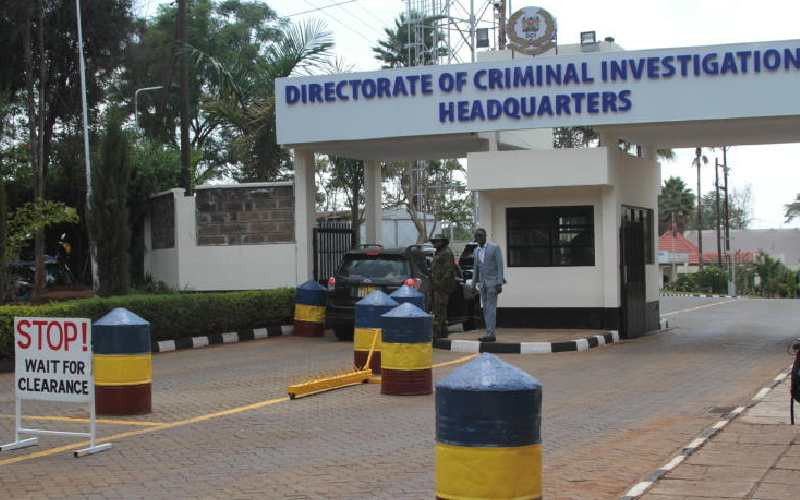 The Directorate of Criminal Investigations (DCI) on Saturday, October 16 announced the disbandment of the Special Service Unit (SSU).
Officers who were serving under the unit have been recalled to the DCI Headquarters on Kiambu Road, where they will be redeployed.
"The DCI Special Service Unit (SSU) has been disbanded with immediate effect. This follows a directive from the Acting Inspector-General of Police Mr. Noor Gabow. All officers serving in the disbanded unit have been recalled to DCI Headquarters for further instructions," the DCI said on its official Twitter page.
"This comes as the National Police Service prepares for reorganisation under the new administration," added the DCI.
The disbandment of SSU comes barely a day after Amin Mohamed Ibrahim was named the new Director of Criminal Investigations, replacing George Kinoti who exited in September after four years at the helm.
Amin served as the Director of the Internal Affairs Unit at the National Police Service, tasked with investigating complaints against the police.
Related Topics