Home
/
Man's attempt to flirt backfires as he accidentally adds 60 women to groupchat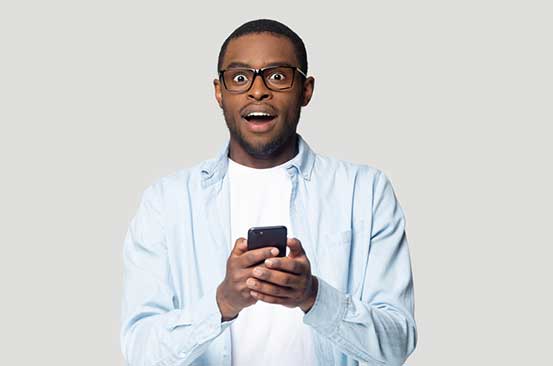 A blundering Casanova accidentally set up a group chat with 60 women after he tried to send them all a shirtless selfie at the same time.
In a bid at being efficient by sending the selfie en masse, the man accidentally created a group chat, which alerted the members that he was sending it to multiple women.
One of the members, called Alaina, shared the fall-out as the group's members realised Isaac had been chatting to them all simultaneously.
The red-faced singleton posted an apology to the girls, saying he was "re-evaluating'" his life choices.
Luckily, the girls didn't seem too upset, with Alaina saying they had become "best friends" after learning more about each other.
She shared the messages in a video on TikTok, saying: "Added to a group chat with 60 random girls by the guy I used to talk to."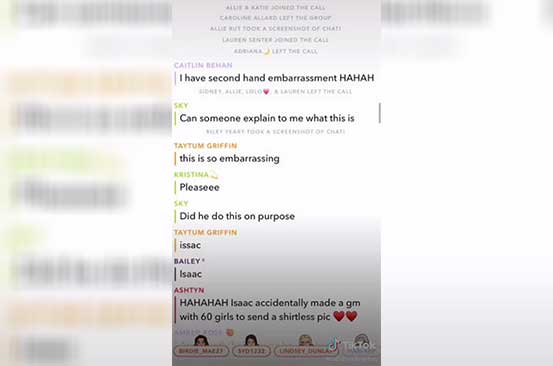 The exchange opened with a photo of Isacc's abs and a slew of messages as the women quickly realised what had happened.
One member says "Hahahahaha" while another comments: "Well that's awk," and the group quickly begin sharing stories.
One girl revealed: "He matched with my roommate and then matched with me and was talking to both of us."
Another said: "We have the yellow heart on snap and have been hanging out, haha dodged a bullet I guess. You guys are cooler anyway."
Isaac himself joined in - and even invited the group to a party to "roast" him later on.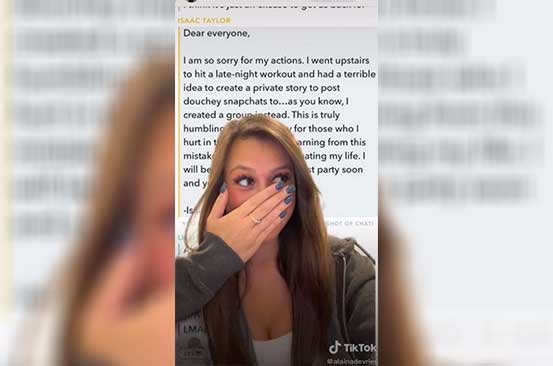 He wrote: "Dear everyone, I am so sorry for my actions. I went upstairs to hit a late-night workout and had a terrible idea to create a private story to post douchey-snapchats to.
"As you know, I created a group instead. This is truly humbling and I am sorry for those who I hurt in the process.
"I am learning from this mistake and will be re-evaluating my life. I will be throwing a roast Isaac party soon and you're all invited."
The video has racked up more than a million views online, as people were left open-mouthed at Isaac's mistake.
One viewer joked: "At least he put a statement out to his followers."
Another commented: "Why does it sound like his mom made him send that message lmao."
A third asked: "How does one even keep up with that many people?"
Related Topics