Home
/
My Man
Men only: Dining with a diplomat on a Sato night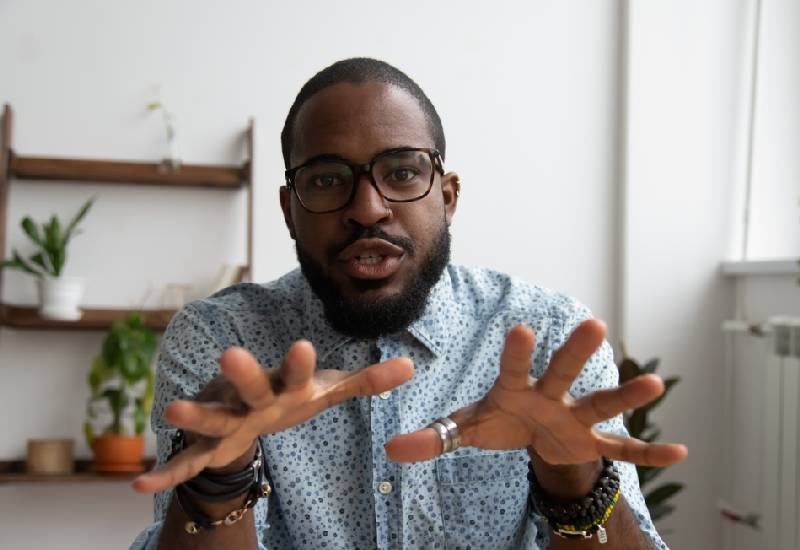 I had heard about Dr Mokhtar Ghambou for a while, the Ambassador of Morocco in Kenya. That the former Yale professor was/is the most Pan-African man in the diplomatic circles of Nairobi.
And so when I got a chance to share an intimate dinner last Saturday with 'His Excellency' at his residence, just neighbouring the American Embassy in Gigiri, I gladly accepted the gracious invite.
When I get there about 7pm, and warmly welcomed by his aide, Mr Ali. I join Kagwiria, a cultural expert, and Annan, Moroccan international businessman, in the garden. Soon, Hussein, Editor from our Business Desk, arrives, before the Ambassador himself joins us.
Ambassador Ghambou is quick to get into the cloak-and-dagger business of the Western Sahara. Or the 'Saharawi' issue, where Algerian-sponsored secessionists called the Polisario are trying to get an 'independent Republic' carved off from Moroccan territory, yet there is a United Nations' agreed upon 'autonomy' for the region.
'Imagine if a neighbouring state of Kenya was giving money to the Mombasa Republican Council to break away,' the Ambassador says, his normally twinkling eyes flashing with incredulity.
'Then out of the Coast's 3,330,303 people, they take 30,000, or one per cent of the population, into sponsored camps in the Serengeti national park. And pay them, year after year, to say they are refugees from Kenyan soil. That is what the Algerian funded Polisario has done in Western Sahara.'
Then the talk turned from politics to trade, and the ambassador decried the fact that African nations do not do as much inter-country trade on the continent as they should. Something that should happen soon, if we're to prosper.
'We now have a South-South policy in Morocco,' he said to Bwana Hussein, as Mr Annan nodded. 'Kenyan chai should be drank by Moroccans who love tea. And we should be selling our phosphate fertilisers to Kenyan farmers, as they are cheaper and with a high yield.'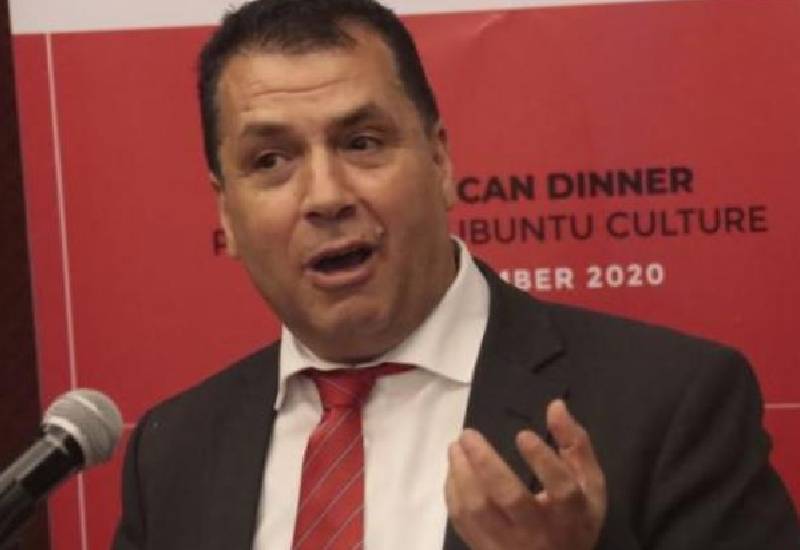 Ambassador Ghambou has been to the North Eastern province, met governors to talk about dams, and declares that patriotism is the only way a country can develop. 'His Majesty puts Moroccans first at heart.' Ali tells us that it is time for dinner, and we leave the garden area for the dining room, where soft Moroccan music pipes us to.
Over dinner, the conversation turns to cultural issues, and Kagwiria's eyes light up.
Take a quick survey and help us improve our website
Take a survey
Amb Dr Ghabou got the Sanaa Theatre Award in 2019 for promotion of Moroccan-Kenyan cultural relations, and was once a student of Ngugi wa Thiong'o, so I'm delighted to discourse on literature.
There are plans afoot about Kenyan-Moroccan culture, especially by Kagwiria and Annan.
The Ambassador may facilitate fashion shows of the two nations hautre coutre, a food exhibition, Moroccan music day with Kenyan theatre skits, a literary symposium and a Machakos 'marathon des fables' later in the year. There was a time, way back, when the Maroc was Kenya's great long distance running rival. Just as there was an era when our football was continentally respectable.
Now it is the Moroccans with their football players all over the biggest leagues across Europe.
But when it comes to culture, Ambassador Mokhtar may yet set a foundation for our relationships!
As we leave the residence past ten, press passes our protection against the curfew patrol, I find my thoughts wandering to a medieval Moroccan Muslim Berber scholar and explorer called Ibn Battuta, who covered more miles than even the famous Marco Polo, who has Italia streets named after him.
In history at school, we learned that the Portuguese 'Vasco da Gama 'discovered' Mombasa in 1498.'
An African called Ibn Battuta had beaten him to our shores by 167 years, arriving in Coast-o in 1331.
Until we start learning and telling our own African stories, our History will always be a whitewash.
Related Topics