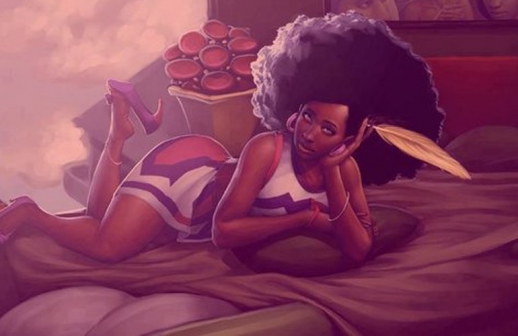 Lovers are showered with presents every day. But it is not every day that someone receives a Sh10 million Toyota VX from their partner.
When a certain lady drove the monster onto a well-manicured lawn, tamely wrapped in a bow one Saturday morning, she made history and set the standard for millions of women, especially the so-called middle-class on how to treat their men.
Tongues have been wagging since. Last Saturday as I had my hair cut, I indulged the girl who normally gives me a facial. "What do you think of that gift?" I asked.
"That man is very lucky. The problem with men is that you can give him such an expensive birthday gift, but still find him cheating on you. I just don't understand men," she said. I swiftly told her that I also do not understand women, including the woman I kiss good night every evening.
Birthday goodies
Women have no excuse now. You cannot be harassing your hubby on his birthday, telling him that he should not have gone to drink with his buddies while the rest of the men are getting Sh10 million cars as birthday gifts. What about you? Just whining.
Why can't women just let men be when it comes to such solemn days as celebrating birthdays?
READ MORE
All the ladies who consider themselves women of substance should reflect on the birthday gift they gave their man last year and see how it measures with the Toyota VX.
Befitting gift
By the way, to the uninitiated, a Toyota VX is the biggest car you will see on the road. Okay, scratch that. It is not as big as an Embassava bus; but it is the biggest private vehicle. It is the size of three or four clothes' stalls, those small shops that dot every major street in every major town in the country.
So ladies, if last year you only gave your man a tie, or cologne or new underwear, like my colleague at work, and threw in a steamy ten-minute session in bed, perhaps you may want to escalate the birthday treatment to something your man will sit back in the bar in the dead of night and loudly and proudly brag about — as he does about his manhood.
That present must be big enough or expensive enough to catch the attention and the imagination of fully-intoxicated men in the wee hours of the morning. What can that gift be? I guess if you are reading this, you have one year to prepare for it and give your man a befitting birthday present.
My pal Frao tells me that with this kind of scenario he will be happy to get a Toyota Vitz from his fiancée when he turns 35 next month. However, the lady in question will most likely ensure that on that fateful Saturday, Frao will be on a short leash lest he drinks himself silly (her thoughts) with the boys.
So ladies, the seasons for belts, brown ankle boots, watches and birthday sex is over, let's get mobile.
As for me I will carry this paper home, leave this page open and hope she gets the drift. Folks, wish me luck.