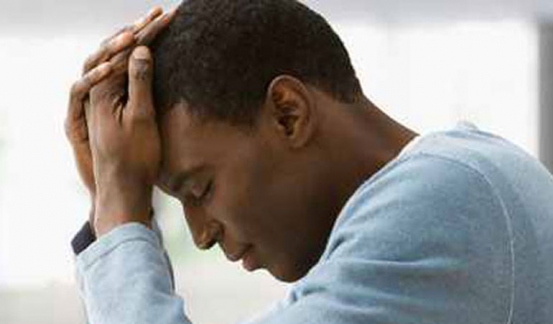 Unlike women, men have no qualms dating or marrying below their social class. But in their endeavors to please and pamper women from lower social strata, many men always go out of their way to achieve some dubious feats.
However, one of the biggest and probably reckless gambles that such men take is educating their girlfriends, hoping to wife them afterwards, only to be dumped once they graduate.
The strange bit about it is that some of such types are relatively rich but hardly educated men who, out of love and as a gesture of commitment, pay school fees for their lovers.
Charitable boyfriends
Unfortunately, if trends are anything to go by, many women with such charitable boyfriends seemingly always turn out to be ungrateful in the end. It is worth noting that some men across the country fall victims to such thankless women.
But as this writer found out, gentlemen from the lakeside — perhaps because of their rumored romantic nature — have more than often been used and dumped in this painful fashion.
Take a certain Onyango from Migori County, for instance. Smitten by charms and the bewitching beauty of a high school dropout, surnamed Akinyi, in the said locale, the health practitioner took the risk of wooing her.
READ MORE
Desperate to upgrade and groom her into a wife, the medic sponsored her education, all the way to Rongo University College.
"We had been cohabiting, but because of the distance, I rented her a house in Rongo town for the convenience of her studies," says Onyango, reflectively. But as fate would have it, the woman turned tables on him. "She shortchanged me. She began dating fellow students.
Things got so bad at some point that she started giving lame excuses to avoid visiting me during the weekends, so as to spend time with her campus lover," recalls Onyango.
Hired goons to beat 'sponsor'
When push came to shove, Onyango once made an impromptu visit to her house, only to find her missing. Upon calling her, she claimed to be visiting a relative in the neighboring Homa Bay County, when she was actually at the home of her other lover.
"I read her the riot act before we sorted out the matter and carried on. But things got worse after she cleared college. She began coming up with all sorts of lame excuses, including our age difference, to terminate the relationship," agonizes Onyango, adding she disgraced and treated him like a stray dog.
"Things became so ugly that she even called me a fool during a heated argument. She made it clear that she was done with me, and I should move on," he says. Onyango reveals that things further spiraled out of control, with Akinyi hiring goons who teamed up with her new lover to beat him up for being pesky. Onyango still rues being that charitable to her.
"I had a lot of activities to undertake with money. But I sacrificed to ensure she become somebody in future. But it seems her intention was to use and dump me," says Onyango, who has since moved on and now married.
As this writer discovered, such cases are rather common in Nyanza region. But even with numerous case studies littered all over the region, do men from the lakeside ever learn a lesson? You may wonder.
Killed for dumping boyfriend
In another almost related case, an Ogweno from Ndhiwa in Homa Bay County lost his girlfriend — with whom he had a child — to a college mate where he was funding her education. After giving birth in 2010, Ogweno sponsored his wife Akoth to train as a P1 teacher at Asumbi Teachers' Training College in Homa Bay County.
Hell, however, broke loose on her graduation day after he clashed with another man who turned out to be a secret lover she had been in a relationship with.
"I went to celebrate her big day after two years of struggling to raise her fees, only to discover that she had all along been 'playing' me. I learnt that she had told her friends I am her brother whenever I came visiting," says Ogweno, who is yet to recover from the loss of a wife and child. He has remained a senior bachelor.
This trend could be going on across the country. But if the number of such cases reported in Nyanza region alone is anything to go by, then, it could be safe to conclude that the philanthropic men of Homa Bay County are the hardest hit because such instances are commonplace there.
More recently, an unidentified boda boda rider in the said county could not stomach the ingratitude of being dumped by a woman whose education he had single-handedly funded and pushed the joke too far by stabbing her to death!
Distraught and trying to express his displeasure, the rider lured the woman — a P1 teacher who had, coincidentally, graduated from Asumbi Teachers Training College — into darkness, only to clobber her before taking her life away using a kitchen knife.
"It was said that the woman no longer found him ideal for marriage. She accused him of being too primitive and lowly in status for her liking. But hell broke loose when she tried to divorce him for another man," says Oketch, a fellow boda boda rider at the local shopping center.
Recipe for disaster?
Raymond Obonyo, an elder and a marriage conflict arbitrator in Homa Bay County argues that before making such sacrifices, men ought to be very careful, lest they fall victims of sly materialistic women of today.
He also encourages parents to work hard and take up their responsibility. "Parents must avoid overburdening husbands-to-be with such responsibilities, because this is a recipe for disaster," he says.
When Crazy Monday hit the streets of Nairobi for opinions on the matter, a huge number of male respondents scoffed at the idea. "Why would a sane man pull such a stunt? Why take up uncalled for responsibilities, which belong to her parents, anyway? It's just a matter of wisdom. Women always push men to bend backwards in the name of love, but this is one of those big risks a man should never take," says Juma.
He adds: "For crying out loud, she is a girlfriend, not a wife. But even some wives completely change once you educate them. Personally it's a no-no!"
Education makes women change tastes, preferences
For others like Kuria, it all depends on the circumstances. If, he says, for instance, her parents are poor and you feel sufficiently philanthropic, why not pay her fees?
"Different relationships have different dynamics and I think it would be wrong to make blanket condemnation, basing on a few cases of ungracious women to scare men from being benevolent to their lovers," he says.
He, however, throws in a rider: "Although, unless you are a career philanthropists, education is such a huge investment, and if you are going to sacrifice to sponsor a lover, you better be a hundred per cent sure she will stay and be your wife".
As expected, most of the women we talked to cried foul, claiming that instances of women shortchanging their men after sponsoring their education are few and isolated. Take, Mueni, for example.
"Men should be encouraged to follow their hearts. The best investment one can make is in a human being, more so a woman. When you educate a man it's for his own good, but when you do so to a woman, you empower an entire generation," says Mueni.
She adds: "Considering men tend to be economically advantaged, it's only fair they empower the disadvantaged women in their lives. If she sticks by, well and good. If not, count your loses, after all you are a man; take it in stride!"
John Asha, a policeman, is of the opinion that the moment a woman acquires higher academic status, her tastes, preferences and attitude always change. So, he argues, if a man chooses to take the gamble, he better brace himself for a change, which could be either for better or worse.
But Jack Otieno, a journalist, differs. He argues that the matter should depend on agreement between the lovers. Hear him: "Not every wife-to-be who is sponsored by her husband divorces him. The matter depends an individual lady and how trustworthy she is".
Even sadder tales have been told of men who, together with their relatives, do fundraisers to fund girlfriends' education abroad only for them to elope with foreign men or return with babies from foreigners. To take this risk or not, the jury is still out.