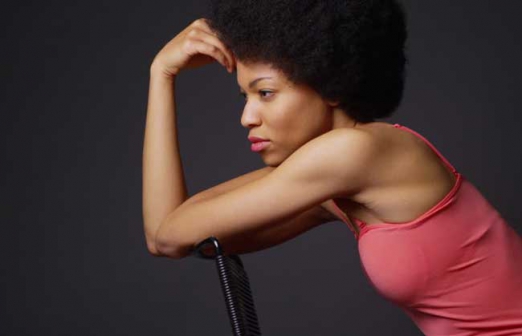 If you had just one wish to make, it would be for women to learn to say NO upfront to male advances. Men have wasted so much money and time courting women who had no business of giving in to their demands but entertained the men nonetheless, raising the man's hope on to bust them at the end. It leaves a terrible aftertaste in your mouth as a man. It makes men naturally distrustful towards women.
For instance, it has taken your beautiful neighbour two months to say NO to your advances in no uncertain terms. It is over. No misreading her body language this time around. No mixed signals. She insist she has a man and now it is upon you to decide if to carry on with a platonic relationship, but you are too older for such nonsense as platonic friendship.
How do you move on after this? If you don't invite her anymore, you will be the childish, selfish man who only sees women as sex objects. But you can't bring yourself to pretend that you have any feelings for her. You hate her so much, not because she said no. But because she did the usual girly thing of taking you round and round, raising hopes and now there is an impending fallout.
Now you have to punish her. But how? She looks so intelligent, and in control of her life, you can't make her jealousy by some foolish move like start flaunting some beautiful lady in the apartment to hurt her. She is very much content with her temporarily singlehood. Nothing can distract her. She is the type who coils on her couch watching some girly series, sobbing or laughing on her own with her black forest.
You want to move on. But you are human, and you feel so vindictive. She can't get away with it. You want to ask your male friend who you recently partied with to try and seduce her. She has feigned some interest toward him. May be she is for real. But your friend is a smoother and lethal operator, and might end up with her. It is a double-edged sword. You just wish that the boyfriend studying in Germany elopes with a white woman and decides to live in Germany.
The other option is you take her friend, date her and have so much fun, she regrets it. She is beautiful, intelligent and free after all. But there is some danger here.
What if her friend sticks around for too long? Or she gets pregnant. Often they do. And you know what, most marriages are accidental. At your age, you have to be careful. It can get worse, you might go after her friend, make progress and even have your way only for your neighbour to change your mind and come back to muck up the waters some more.
Well, on this you want to be childish, go after the friend and try and drive a wedge between them. If you succeed in making her even mildly jealousy, it will be awesome. Good thing, her friend likes whisky, and you have never run out of whisky. In your house. She has to be your guest sometime next week.