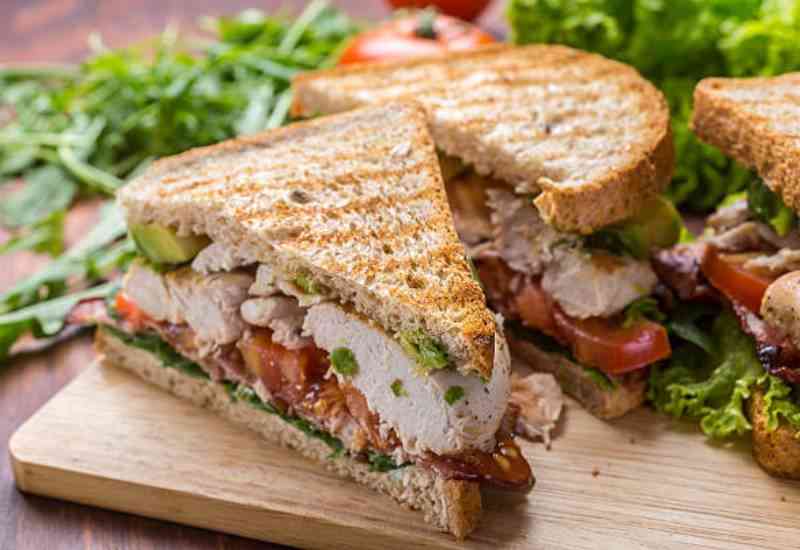 We all need comfort food to get through the weekend, and nothing works better than this chicken sandwich recipe
Ingredients:
Festive bread
Leftover chicken
1 cup red and yellow bell pepper
1 avocado
1 large onion
1 tsp sugar
1 tbsp thyme, chopped
1 tbsp coriander leaves, chopped
1 tsp lemon juice
Salt to taste
1 medium-sized grated carrot/ cup grated cabbage
Chilli sauce (optional)
Method:
In a bowl, mix avocado, coriander leaves, lemon juice, salt, and chilli sauce and set aside. (A spread gives your sandwich a creamy texture, and an avocado is a healthy option)
Heat oil on medium-high heat and add sliced onion. Cook till golden brown. Add sugar and thyme and let cook for another minute, then set aside.
In the same pan, roast the red bell peppers for a while. Strip leftover chicken from the bone and add to the bell peppers to warm up.
To assemble your sandwich, toast two slices of festive bread on a pan. (Toasting brings out the sweetness of the bread).
Spread the avocado mix over the slices. Add the caramelised onions, chicken, and peppers. Add grated carrots or cabbage. (These raw veggies add crunch and freshness to your sandwich)
Serve hot with juice or tea. Enjoy!
Related Topics