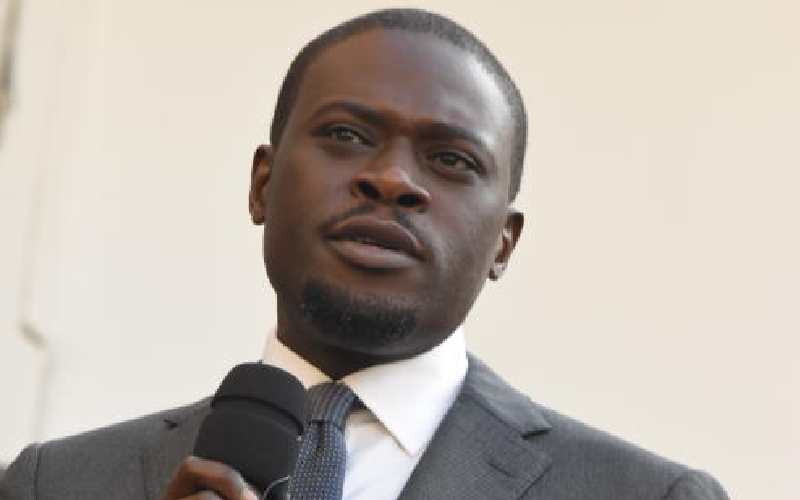 Nairobi City County Government will float a green bond to build a mass transit system and expand infrastructure for waste management and water distribution.
Speaking at the Nairobi Securities Exchange (NSE), Governor Johhson Sakaja said the exact amount to be raised will be announced later.
"We need to offer residents of Nairobi solutions that clear the mess witnessed over the years. We intend to float a green bond, and what we raise will be used to create order and open up opportunities for our people and make Nairobi work for everyone," the governor said.
He was speaking during the launch of the enhanced NSE marketplace.
The governor added that part of the green bond will also be used to sort out the garbage issue by converting waste into energy. The intention, he said, is to deal with waste collection as well as create jobs.
Sakaja said the Kenya Kwanza government has placed a special focus on domestic capital mobilisation, critical in supporting medium to long-term fiscal consolidation plans.
"The visit by President William Ruto to NSE, highlights government efforts to stimulate private investments in public assets and projects with a view to strengthening the fiscal position of the country, reduce reliance on foreign debt as well as boost economic recovery through capital markets," he said.
The governor noted that Nairobi Water and Sewerage Company alone will need a capital investment of about Sh30 billion to offer efficient services and develop proper water and waste management system for the people of Nairobi.
"We look forward to partnering with the Ministry of Investment, Trade and Industry, and associated state corporations and agencies to conceptualise and explore county financing options through the NSE to facilitate the mobilisation of low-cost and long-term private capital to finance, or refinance the County's projects," said Sakaja.
The governor said the Nairobi Securities Exchange is critical to the city's economic growth.
Related Topics